Joanne R. Perez
of Little Rock, AR, 1931 - 2019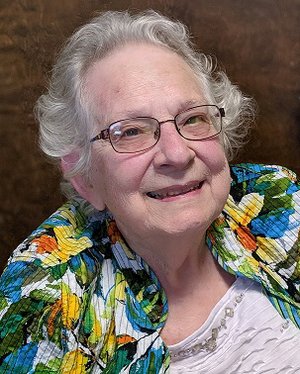 JOANNE ROBINSON PEREZ, 88, was called by her heavenly Father on October 24th, 2019 to join her father, William H. Robinson, her mother, Daisy B. Mitchell Robinson, her brother, Brooks Odeth Robinson, her Aunt Rena Robinson Carducci, her grandchild, Mario Roman Ordoñez Pérez and cousins Sylvania & Marjorie Pritchard.
Born and raised in Clarksburg, W. V., she graduated with a BA from West Virginia Wesleyan, MA from Ohio Wesleyan and Specialist Degree in Educational Administration from Eastern Michigan University. Joanne was an elementary music teacher and principal in the Adrian Public Schools. She was a member of the Adrian First United Methodist Church and was President of the local UMW in the Adrian FUMC, the president of the Ann Arbor District of UMW, Vice-president of the Detroit Conference UMW, Vice-president of the North Central Jurisdiction UMW, trustee of the District Board of Missions and Church Extension, and member of the Detroit Conference COSROW. In 1967 Joanne co-founded the Adrian Community Preschool, which in 2017 celebrated 50 years of achievement, and was the first President of their board of directors.
She is survived by her husband of 65 years Joseph A Pérez; daughter, Sarah A Pérez of San Francisco, Calif.; son, John W Pérez and grand-daughter Julia M Pérez of Little Rock, Ark.; and other family and friends.
Service to be held at: First United Methodist Church, 723 Center St at 2 p.m., on Tuesday, October 29th with a viewing at 1 p.m., and a reception to follow. Donations in her honor may be given to Adrian Community Preschool, 876 Addison St, Adrian, MI 49221 or the UMW Legacy Fund.
Arrangements by Little Rock Funeral Home, 8801 Knoedl Ct., (501)224-2200. Joanne's online guestbook may be signed at www.littlerockfuneralhome.com.
Published October 28, 2019
OBITUARY SUBMITTED BY:
Little Rock Funeral Home
8801 Knoedl Ct., Little Rock, AR
Phone: 501-224-2200