James H. Thomas
of North Little Rock, AR, 1932 - 2019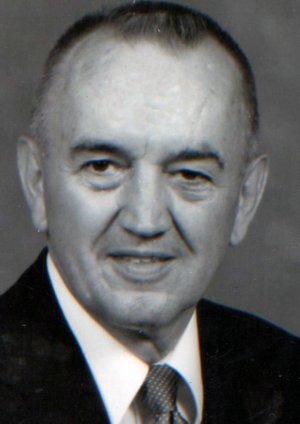 James H. Thomas, Colonel USAF (Ret.), 87, of North Little Rock, died Monday, October 28, 2019.
He was preceded in death by his parents, Clyde and Christeen Thomas; sister, Sara Jackson and granddaughter, Cara Thomas. Survivors include his wife Joann, of 62 years, daughters, Kris (Gary Cothern) and Jan (Wayne Thomas); son, Kelly Thomas (Betty) and sister, Nancy Keller of Boston, Mass. Grandchildren include Adam Coats (April), Dustin Coats (Angela), Kaitlin Moore (Will), Seth Thomas, Hayden Thomas (Brittany), Emma Thomas, Lily Thomas, Cassy Mandeville (Hunter), and Christopher Thomas (Lauren). Great-grandchildren are Cole Coats, Noah Coats, Owen Coats, Rylan Thomas, Ethan Moore and June Kelly Moore.
Jim was a graduate of Texas A&M University and received his masters' degree from Rensselaer Polytechnic Institute, Troy, N.Y. He entered the Air Force in 1953 and retired as the Deputy Commander for Maintenance at Little Rock AFB in 1979. A command pilot, he served in Texas, Arizona, Oklahoma, New York, Illinois, Washington D.C., Arkansas and in Korea during the Vietnam War. After retiring, he worked as a project engineer in private industry and then with the Employment Security Division of the State of Arkansas. He was a member of Lakewood UMC, NLR, and of the Bob Millett Bible Class.
Memorial Service will be Monday, November 4, 2019, 2 p.m., at Roller-Owens Funeral Home, JFK, NLR, preceded by a family visitation at 1:30 p.m. In lieu of flowers, request memorials for Lakewood UMC or charity of choice. Online Guestbook: www.rollerfuneralhomes.com/owens.
Published October 30, 2019
OBITUARY SUBMITTED BY:
Roller-Owens
5509 JFK Blvd., North Little Rock, AR
E-mail: owens@rollerfuneralhomes.com
Phone: 501-791-7400