Debby Thomas Marler
Pea Ridge, AR, 1953 - 2019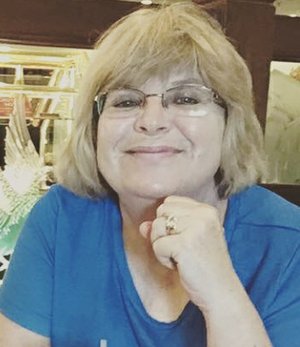 Debby Thomas Marler, 66, of Pea Ridge died Saturday, August 31st at her residence. She was born on March 13, 1953 in Bentonville to Nora and Burl Thomas. She was a lifelong resident of Northwest Arkansas and enjoyed
fishing, reading, and working crossword puzzles. Debby especially loved her grandchildren and spending time with them. She was preceded in death by her parents, two brothers, two sisters and her beloved son, Lance. Debby is survived by her husband of 49 years, Tommy Marler, son, Jeremy Marler and his wife Ashley of Pea Ridge, brother, Danny Thomas and his wife Susan of Lawrence, Kan., two sisters; Ruby Daniels of Bixby, Okla., Elizabeth Clark and her husband Ray of Springfield, Mo., eight grandchildren and many loving friends and family.
Visitation will be held at 10 a.m. on Thursday, September 5th at Southside Church of Christ in Rogers with funeral service to follow at 11a m.. The service will be officiated by Paul Woodhouse. Donations can be made in Debby's honor to Circle of Life Hospice or Federation for the Blind. Arrangements by Epting Funeral Home Bentonville. Condolences: www.eptingfuneralhome.webs.com.
Published September 3, 2019