Cynthia Mignon Rushing Mason
of Little Rock, AR, 1933 - 2019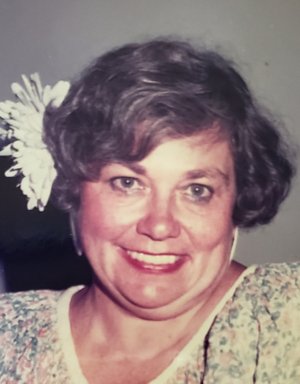 Cynthia Mignon Rushing Mason was born Sept.26, 1933 in Little Rock, Ark. She attended schools in Little Rock and graduated from Ward Belmont High School in Nashville, Tenn. in 1951. After going to William Woods College in Fulton, Mo. for one year she transferred to the University of Arkansas in Fayetteville, Ark., majored in Social Welfare and was a member of Zeta Tau Alpha sorority.
After graduating in 1955, she worked for the Veterans Hospital as an intern in social welfare, met the love of her life, Farrel Eugene Mason, and married him in 1956 and were happily married for almost 60 years. She spent most of her married life in Little Rock, Ark. and San Miguel de Allende, Mexico. She was a member of the Country Club of Little Rock, Junior League of Little Rock, Scattered Seeds Garden Club, and Zeta Tau Alpha lunch bunch. She was on the Salvation Army Board, Working Women's Day Care Board and Contact Board counseling suicide and people of need. She volunteered at the Arts Center, The Territorial Capital, Easter Seal preschool program, and Association of Children with Learning Disabilities.
She was an extrovert, loved traveling to different places, meeting new people, and learning about new things. For example, while staying at the Balboa Bay Club in Newport Beach, Calif., she bought a 30 foot custom made Newell Coach motor home (license Arkansas Turtle) across the street on a whim with husband, Gene, and drove it back to Arkansas. Conceptually, they took pride in raising their children as individuals to follow their passions and encouraged this adventure.
She is preceded in death by her parents, Mary and Scott Rushing, husband, Gene Mason, son, John Mason, and daughter in-law ,Trisha Masen. She is survived by sons, Scott Mason and wife, Annie (San Miguel de Allende, Mexico), Jim Masen (Bellevue, Wash.), Patrick Mason (Little Rock) and wife of John, Kathy Mason (Little Rock). Her grandchildren are Matthew Mason, Ryan Mason and Jocelyn Masen.
Contributions should be made to AETN, P.O. Box 1250, Conway, Ark., 72033 and The Salvation Army, 1111 W Markham St., Little Rock, Ark. 72201.
A visitation is scheduled for 5-7 p.m. at Ruebel Funeral home on Thursday, September 12, 2019. The funeral service will be at 10 a.m. Friday, September 13, 2019 at Calvary Cemetery at the corner of Charles Bussey and South Woodrow Rd. Arrangements are by Ruebel Funeral Home, www.reubelfuneralhome.com.
Published September 10, 2019
OBITUARY SUBMITTED BY:
Ruebel Funeral Home
6313 West Markham Street, Little Rock, AR
Phone: 501-666-0123
http://www.ruebelfuneralhome.com