Jack Lyon Garrison
of Sherwood, AR, 1929 - 2020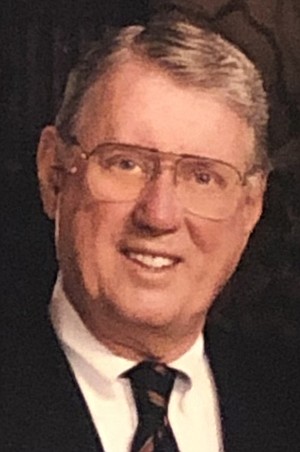 JACK LYON GARRISON, of Sherwood, was called home on June 16, 2020 to be with Jesus and reunite with his beloved wife, Libby. Jack was born on October 3, 1929 in Clarksburg, W.Va., to the late Arden and Helen Garrison. He loved giving people nicknames, and had many himself throughout his lifetime: Gabby, Happy Jack, the Old Man, Poppy, Pops, and Loud Poppy! He had a fearless tenacity for life, and was always up for a challenge or a good debate. He loved his country and never missed a day of proudly displaying the American Flag. His family and friends will always remember his infectious smile and wildly entertaining sense of humor.
Jack graduated high school in 1947 with his future wife, Elizabeth. They both graduated from West Virginia University where Jack was a Phi Sigma Kappa. He graduated in 1953 with a degree in Business Administration. That same year, he entered the Air Force and became a Lieutenant. In 1954, Jack and Libby started their marriage together, and two years later they started their family. Jack was passionate about his career in insurance which began with Aetna Life & Casualty Company. While with Aetna, he and his family lived in Ohio; Michigan; and Massachusetts, where they met their life-long friends the Carneys. In 1970, the family moved to North Little Rock. In 1975, Jack's life changed forever when he began working for Charlie Harper at Rebsamen Insurance; Charlie became one of Jack's best and lifelong friends. Jack and Libby were blessed to take many memorable business trips with Rebsamen Insurance until Jack retired in 1999 as a Senior Vice President.
Jack had many hobbies including golfing, hunting, stock-trading, and reading. His truest passion was his family, and he demonstrated that with unrivaled devotion and love.
Jack is survived by his three children: Dinah (Jack) Henderson of Little Rock, Bobby Garrison of North Little Rock, and Tom (Lisa) Garrison of Springdale; five grandchildren: Alan (Rebecca) Henderson, and their three children Aiden, Jacob, and Jordyn of Sherwood, Hilary Henderson of Maumelle, Katherine Garrison of Springdale, Jack Garrison of Sherwood, and Matthew Garrison of Springdale.
The family would like to thank First Choice Senior Care for their compassionate care—thank you to Donna, Sheila, and Shayla. A special thank you to Rebecca Porter, whose healthcare companionship was very special to Jack during his final chapter of life. Sincerest gratitude to Memory Care of LR for lovingly welcoming and caring for Jack in the final months of his life.
The family will hold a private burial service on Friday, June 19, 2020. In lieu of flowers, memorials may be made to Lakewood United Methodist Church 1922 Topf Rd, North Little Rock, Ark., 72116 or the Alzheimer's Association National Capital Area Chapter 8180 Greensboro Dr Ste 400, McLean, Va., 22102.
Published June 21, 2020
OBITUARY SUBMITTED BY:
Griffin Leggett Healey & Roth
5800 West 12th Street, Little Rock, AR
Phone: 501-661-9111