Margaret Kristine Mitchell
Piggott, AR, 1950 - 2020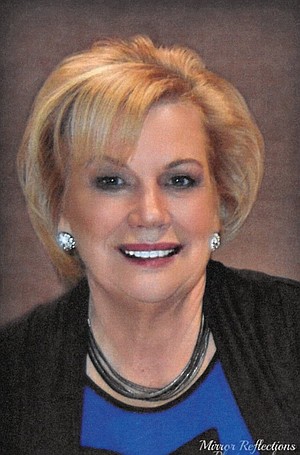 Margaret Kristine Mitchell, loving wife, mother and grandmother, passed from this life to be with Jesus on Friday June 26, 2020 surrounded by her family and close friends. She was born on November 5, 1950 in Mississippi. Mrs. Kristi was a first grade teacher, serving 38 years with a Master's degree in education. She excelled at teaching her kids how to read and how to develop a passion for reading. Mrs. Kristi also was a dedicated member of Emmanuel Baptist Church in Piggott and served faithfully. She loved playing the piano to encourage others.
Mrs. Kristi is survived by her loving husband: Dr. Bennie Mitchell of the home; three sons: Eric Fuller, Curtis Fuller; Jerry Lee Fuller: grandchildren: Zach Morris, Laini Morris, Bret Fuller, Cory Fuller, Adam Fuller, Josiah Fuller, Malachi Fuller, Teagan Fuller, Stephanie Fuller; along with a host of other special relatives and loving friends.
Mrs. Kristi was a fighter, survivor, lived life to the fullest, and inspired thousands with her story.
Visitation will be held on Thursday July 2, 2020 from 6 p.m. until 9 p.m. at Emmanuel Baptist Church in Piggott. Funeral Services will be on Friday July 3, 2020 at 2 p.m. with Eric Fuller and Kevin Murray officiating. Interment will follow at Piggott Cemetery with Piggott Mortuary in charge of arrangements.
The family request in lieu of flowers, donations be made to the American Cancer Society in memory of Kristine. Those who wish may sign the online guestbook at www.irbyfuneralhome.com or visit our Facebook page.
Published June 30, 2020