Mary Floreen Pullen
Little Rock, AR, 1922 - 2020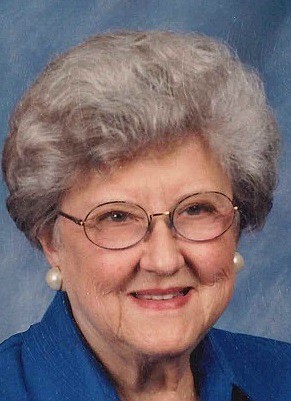 Mary Floreen Lankford Pullen, 98, of Little Rock, died November 9, 2020. She was born January 15, 1922 in McKenzie, Tenn., to Charles Newton and Lorene Mebane Lankford. Growing up the daughter of sharecroppers during the Great Depression, when not in school, Flo and her brother regularly worked the fields with their parents planting, tending, harvesting and selling the family's share of cotton, peanut, and sweet potato crops.
Her father encouraged his children to "make something of yourself." These words inspired her lifelong dedication to education. The day after high school graduation, Flo left home to attend a nurse's aide program in Alabama. Upon completion she attended the University of Tennessee Nursing School, obtaining an RN degree. She then proudly joined the U.S. Army Nurse Corps, assigned to the care of soldiers in stateside hospitals.
After the war she earned a BS degree in Nursing Education and Public Health from Vanderbilt University. In recognition of her ambition, she was recommended for a post-graduate nurse anesthetist program in New Orleans, where she earned a CRNA. She paid for this education along the way with stipends, private duty nursing, grants, teaching classes, and GI Bill.
Following these years of study Flo accepted a job at Jefferson Davis Hospital, Houston. Here she met an intern and eventually married, Wayne Grey Pullen from Foreman, Ark. They made their home in DeQueen, Ark, worked in the local clinic and hospital, while raising a family and enjoying life in a closely knit community. After 25 years and an empty nest, their final move was to Little Rock where Wayne finished his career at the VA Medical Center before retiring.
Flo grew up in the Cumberland Presbyterian Church and spent her adult life as an active member of First United Methodist Church. A woman of great faith, she had prayers and devotions clipped and tucked away in every drawer. She was a 50 year member of PEO and participated in numerous organizations through the years. She was a prolific seamstress, spending hours making clothes for herself and family. She insisted they take pride in appearance, but championed the thriftiness instilled by her humble upbringing.
Flo loved Razorback football, the Sunday newspaper, all dogs, and a good joke. She loved socializing at any chance and treasured old friends. She was resilient, disciplined, and passionate with high expectations. She always pulled for the underdog.
She was preceded in death by her husband, Wayne, and her brother, Charles Lankford. She is survived by daughter, Carol Hill, Heber Springs, Ark.; two sons, Scott Pullen, MD, Knoxville, Tenn., and Bill Pullen, San Antonio, Texas; two grandchildren, Paul Hill and Allison Chiuminatto (Michael); two great-granddaughters, Leah and Madeline Chiuminatto, all of Dallas, Texas.
The family expresses special appreciation to angels on Earth: Denise Andres and husband, John; Seniors Serving Seniors; UAMS House Calls Program; Saline Memorial Hospice; caretaker, Addie Bowman Carter; loyal friend, Dickie Thomasson; First United Methodist Church; and wonderful neighbors.
Service will be held at 1:30 p.m. Tuesday, November 17, 2020, at Dollarhide Cemetery in Foreman, Ark. In lieu of flowers, memorials may be made to Humane Society of Pulaski County, 14600 Colonel Glenn Road, Little Rock, Ark. 72210, www.warmhearts.org, or First United Methodist Church for the Butler Child Development Center, 723 Center Street, Little Rock, Ark. 72201. Online guestbook at www.smithfamilycares.com.
Published November 14, 2020
OBITUARY SUBMITTED BY:
Smith Little Rock Funeral Home
8801 Knoedl Ct., Little Rock
E-mail: littlerock@smithfamilycares.com
Phone: 501-224-2200