Sharon K. Ramey
Gravette, AR, 1951 - 2020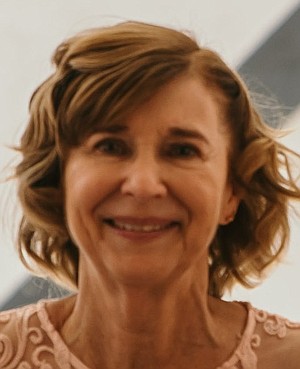 Sharon K. Ramey passed away November 20, 2020. She was born on May 30, 1951 in Pomona, Calif., to Lorraine Fay and Robert Franklin Badders. Sharon had a deep love for her family and the Lord. Living the first 43 years of her life in southern California, she was focused raising her two daughters, managing a busy ophthalmology office and horseback trail riding with her husband.
After relocating to Gravette, Ark., she supported her church, working as the office administrator for many years. Sharon loved her grandchildren, spending as much time as possible with them, creating excuses to see Jerrad and commuting back to California to spend time with Logan.
Sharon always had a deep love of music, especially classical and worship genres. Growing up, she took piano lessons and learned to play guitar as a teen. However, it wasn't until later in life when her love of music became a passion. As an adult, she learned the violin and continued developing her piano skills through the relationship and teaching of Scott and Carolyn Buss. During this time, she had the opportunity to teach music and loved sharing stories with friends and family about her students and their accomplishments.
She was preceded in death by her parents, Robert and Lorraine Badders.
She is survived by her husband, John Ramey of Gravette, Ark.; two daughters, Lisa Manifold and husband Blaine of Rogers, Ark., Laura Ullman and husband Brant Ullman of Goodyear, Ariz.; two sisters: Sandy DuRousseau and husband Joe DuRousseau of Sparks, Nev., Susan Ramey and husband Ken of Thousand Oaks, Calif.; four grandchildren, Lauren Virden and husband Billy Joe of Conway, Ark., Jerrad Badders and wife Anna of Bentonville, Ark., Hannah Jackson and husband Jimmie of Bentonville, Ark., Logan Ullman of Goodyear, Ariz.; two great-grandchildren, Embrey and Charlie Virden of Conway, Ark.; numerous other relatives, cousins and friends.
A celebration of life will be held at 10 a.m., Wednesday, November 25, 2020 at the Institute of Music Worship and the Arts. In lieu of flowers please send contributions to the Institute of Music Worship and the Arts, 2262 Forest Hills Blvd., Bella Vista, Ark. 72715. Arrangements are by Bella Vista Funeral Home and Crematory. Condolences may be expressed at www.funeralmation.com.
Published November 24, 2020
OBITUARY SUBMITTED BY:
Bella Vista Funeral Home and Crematory
2258 Forest Hills Blvd, Bella Vista, AR
E-mail: office@funeralmation.com
Phone: 479-855-1611