Mae Alice Vautier Perry
Drasco, AR, 1921 - 2020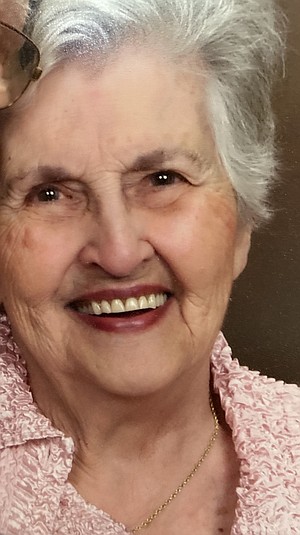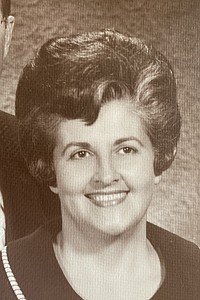 Mae Alice Vautier Perry, age 98, went to be with her Lord and Savior, Jesus Christ on Wednesday, October 07, 2020.
Mae Alice was born in Philadelphia, Pa., November 9, 1921 to the late Helen Schmidt Vautier and John Warren Vautier and grew up in North Glenside, Pa. She met the love of her life, Burton H. Perry, while attending bible classes and they were married June 28, 1941. They soon relocated to Eastern Kentucky as home missionaries where they directed the Dessie Scott Children's Home while Burton continued to further his education at Jackson Jr. College. She was a dedicated pastor's wife playing her guitar, saxophone, accordion, piano or organ if it was available. In 1947, Burton and Alice moved to Arkadelphia, Ark., where they began a life of bi-vocational ministry at several Clark County churches including Harmony Hill, Mount Zion, Bethlehem and East Whelen. Upon moving to Pulaski County in 1957, she served 40 years as a volunteer pianist and organist at Highway Baptist Church of Sherwood, leading youth choirs, teaching bible classes, corralling youth, visiting the sick and caring for needs of others.
Mae Alice inherited her love of music, flowers and the arts. While both her parents sang in the church choir, her father played the piccolo and flute and her mother tickled the ivories of the piano. Her mother and grandparents enjoyed beautiful flower gardens and her dad's brother was and artist. Its no wonder Alice received so much joy from creating beauty in the form of porcelain birds, dolls and flowers and had such a green thumb with her violets and orchids. After suffering strokes in 2000, which affected her hearing, she continued to enjoy playing the piano and singing praises to our Lord. Alice always looked on the bright side of any situation and often quoted "Rejoice Always!"
Mae Alice owned and operated "Perry's Cream Cup" in Arkadelphia, taught piano lessons for 35 years in Sherwood, and was a friend and counselor to many.
She was preceded in death by her parents; her husband of 72 years, Reverend Burton Perry; a daughter, Nancy Perry Turney and son-in-law Richard Turney, of Ooltewah, Tenn.; foster son-in-law Clois Coon, Blair, Neb., a sister Helen Bates of Abington, Pa.; granddaughter, Shannon Nebitt of Blair, Neb.
Survivors include one daughter, Connie (Aubrey) Gardner of Drasco, Ark.; A foster daughter, Wilma Coon of Blair, Neb.; nine grandchildren, Cary Scott (Rhonda) Jernigan, Ga., Tana Gail Meador, Ringgold, Ga., Dr. Christopher B. (Dr. Kim) Skelley, Benton, Ark., Rev. Jonathan O.(Laura) Skelley, Mark Allen (Tammy) Gardner, Viola Ark., Alicia Ward, North Little Rock, Ark., Brenda (Bob) Flynn, Cindy (Pat) Fox, and Dan (Joellen) Cool, Blair Neb.; 18 great-grandchildren, 23 great-great grandchildren, many nieces, nephews, and many special friends.
The family will receive friends at the Heber Springs Funeral Home, Thursday, October 15, from 6-8 p.m., Graveside service will be Friday, October 16, at 2 p.m., at Rest Hills Cemetery in Sherwood, Ark. In lieu of flowers, donations may be made to the Music Ministry or Building Fund at Heber Springs Baptist Church, PO Box 908, Heber Springs, Ark., 72543 or purchase of Gideon Bibles.
Arrangements by Heber Springs Funeral Home, 1199 Wilburn Road, Heber Springs, Ark.
Published October 11, 2020