Mark Anthony Rouse, Sr.
Jefferson, AR, 1954 - 2020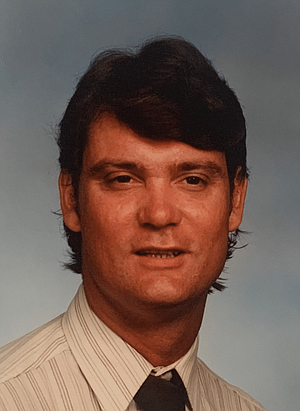 On Saturday, September 12, 2020, Mark Anthony Rouse Sr., of Jefferson, Ark., known by many as Tony, passed from this life peacefully in his sleep. He is preceded in death by his parents, Herman Vance and Madge Lee Rouse, and his brothers Larry and Ronnie Rouse. He is survived by his wife, Dorothy Rouse; sister Becky Searfoss (Rouse); children Larry and Kelly Chase and Mark Anthony Rouse Jr.; and grandchildren Breonna, Jordan, Lauren, Brayden, Parker, Marshall and Kylee; and special mention for dogs Buster, Bandit I and II, and Toto.
Whether he was Mark at work, Tony with his family, Dad with his kids or Papaw with his grandkids, he was a devout family man and friend who fiercely loved his wife, his children and his pets above all else, considering dogs in particular to be the highest form of life. There was also an, perhaps unhealthy at times, obsession with Elvis Presley.
His passing will leave a valley in many lives, which is a testament to the impact he had on everyone around him, but the truest measure is that he also left those he touched with the tools and know-how to build a bridge across the valley and an appreciation for the wonderful view when you cross it.
Set in his ways and always at the edge of cantankerous, his wishes were explicit for how we should handle his passing, cremate him and move on with no funeral or service lest he should haunt us. In lieu of flowers, it would please him to know that as many people as possible would take a moment to give to the ASPCA, adopt a pet, or just be extra kind to yours today.
Rest well, dad, you deserve it. On a side note, we wish to offer our condolences to whoever came to collect his soul. We wish we could have prepared you for the handful. Visit www.SmithFamilyCares.com for online guest register.
Published September 16, 2020
OBITUARY SUBMITTED BY:
North Little Rock Funeral Home
1921 Main St, North Little Rock, AR
E-mail: mail@nlrfh.com
Phone: 501-758-1170