Ted Gene Boswell
Bryant, AR, 1932 - 2021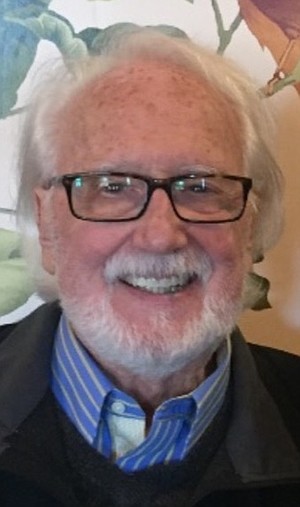 Ted Gene Boswell, age 88, of Bryant, passed away peacefully in his home on March 28, 2021. He was born in Little Rock on October 29, 1932. He was a member of the U.S. Maire Corps and served during the Korean War.
Ted was a practicing attorney at the Boswell Law Firm in Bryant and practiced law for 62 years. He was a dedicated trial attorney committed to a professional life of advocacy for his clients, with a strong belief in the rule of law. His desire to help people who are less fortunate and the ability to work the courtroom were two of many reasons that Ted was recognized as one of the leading litigators in the state and in the Nation. In his words, "You've got to have a burning desire to serve… most clients are without the means to finance litigation and prevail. You have to have a strong presence on their behalf to face a strong corporate entity. You must have the tenacity in that you don't give up." He has been profiled in Best Lawyers in America since the beginning of the publication in 1983 and he served as a faculty member with the Center for International Legal Studies. He was honored by both local and national bar and trial lawyer associations.
Because of Ted's passion for a better quality of life for his fellow citizens, he was willing to participate in broader public service in a political way. In 1967 he was appointed by the Arkansas Speaker of the House to serve on the Arkansas Constitutional Revision Study Commission. In 1968 he declared his candidacy for Governor of Arkansas as he continued to advocate for a new constitution, more funding for education in the state, economic development, a lower voting age and integration in the public schools. In the Fall of 1968, he hosted then Vice President Hubert Humphrey and his running mate Senator Edmund Muskie on Humphrey's presidential campaign visit to Arkansas. Ted had strong support from working people and labor unions as well as educators and teachers' unions. He decided to run for the U.S. Senate in 1972, advocating for a system of national health insurance during his campaign. He was a member of the U.S. Supreme Court Historical Society, and enjoyed friendships with Chief Justice William Rehnquist, Justice Antonin Scalia and Justice William Brennan.
Following in the footsteps of generations before him, Ted continued to support the community that nurtured him during his childhood and throughout his lifetime by investing in the beautification, growth and preservation of Bryant. In his advocacy with other community minded friends and in support of his brother, former Bryant Mayor Dean Boswell, Jr., Ted worked to establish park space, preserved green space in commercial areas and encouraged private development that was in line with Smart Growth principles. After his family donated land for the original Saline County Library Branch in Bryant in 1968, he and his wife Joyce donated additional land for expansion of the library, as well as land for the current library. He engaged in preservation and attempted preservation of many buildings in Bryant, as well as continuing the family ethic established by his mother, Mabel Boswell and his sister Valine Mayer of documenting and preserving a written history of Bryant.
Ted was a former board member of Arkansas Audubon, active with the Nature Conservancy Arkansas. He dearly loved the woodlands, stream and lake and all their natural inhabitants which surrounded the family home in Bryant, and he very much enjoyed sharing the beauty of nature with his family and friends. He treasured the land that he grew up on with his siblings, right next door to his grandparent's home, the same home where he eventually raised his own children and grandchildren. He and his wife Joyce valued conservation and together they worked to build upon their family's land to continue to share with future generations.
Ted was a loving husband to Joyce, and they shared an incredible partnership throughout their marriage. They traveled, hosted family gatherings, shared wonderful times with so many friends, and made sure to have time to be together and enjoy the time with one another.
Known as Poppy to his seven grandchildren, he shared an endless supply of stories & wealth of knowledge. He led his family by example, demonstrating love, empathy, generosity, strength, & rectitude. Always proud and encouraging, he was his family's greatest supporter.
He was preceded in death by his mother Mabel Lawson Boswell, father Dean R Boswell Sr., brother Dean R Boswell Jr. and sister Valine Boswell Mayer.
He is survived by his beloved wife of 68 years, Joyce Boswell; his son, Britt (Amanda), son Kyle (Jon), and daughter, Blair Tompkins (Lee); his grandchildren, Logan Milks, Caroline Kennedy (Connor), Emma Tompkins, Camille Boswell, Madelyn Creamer, Marley Boswell, and Jackson Tompkins; and his only great-grandchild, Whitfield Kennedy. Also survived by a host of dear nieces, nephews, cousins and dear friends.
In lieu of flowers, you are invited to make a memorial donation to Bryant United Methodist Church Prayer Garden, Ark., Audubon or Nature Conservancy Arkansas. Due to ongoing concerns regarding Covid-19 spread, a memorial service will be held at a later date. All those who wish to share stories, memories and remembrances are encouraged to send in emails to rememberted21@gmail.com.
Published April 2, 2021
OBITUARY SUBMITTED BY:
Ashby Funeral Home
108 West Narroway, Benton, AR
Phone: 501-778-2544