Scott Allen Jackson Jr.
North little Rock, AR, 1983 - 2021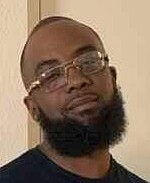 Scott Allen Jackson Jr., 37, of North Little Rock, formerly of Biscoe, passed away on Saturday evening, July 31, at Baptist Health Medical Center in North Little Rock. His mother, his sister, his fiancé, and five children he helped to raise, a host of uncles, aunts, cousins, and friends survive him. Funeral services will be held on Saturday, August 14, at 11 a.m., at Fellowship Missionary Baptist Church, 209 East Clair Street in Des Arc. Interment will take place at Harrison Cemetery in Biscoe by Branscumb Funeral Home of Brinkley (870) 734-2772 email: branscumbfuneralhome1928@yahoo.com and Facebook: Branscumb Funeral Home.
Published August 13, 2021