Richard Arthur Stephens
Little Rock, AR, 1936 - 2021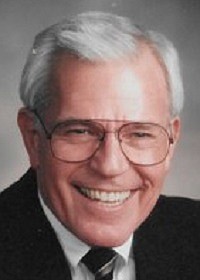 Richard Arthur Stephens passed away Tuesday August 17, 2021. He was born on June 25, 1936, in Sonora, Calif., to Arthur Reginald and Emma Louise Stephens, who predeceased him. Richard grew up in Chinese Camp, Calif. (population 125), and graduated from Sonora Union High School, then attended Sacramento Junior College. Richard joined the United States Air Force in 1955, and after basic training he was assigned to the 384th Bomber Wing, SAC, at Little Rock Air Force Base.
After he was discharged, he attended Arkansas State Teacher's College, now the University of Central Arkansas, graduated with a degree in accounting, was president of Pi Kappa Alpha fraternity. After graduation he worked for the Arkansas Teacher Retirement System, while at the ATRS, Richard became interested in mortgage underwriting and eventually joined the firm of W.E. Terry and Company, a mortgage banking, insurance agency and real estate appraisal firm. He worked with William A. Payne who became a friend and mentor. Bill was a real estate appraiser and with his guidance, Richard became a part of the appraisal community.
Richard was awarded the SRA, MAI and AI-GRS designations of the Appraisal Institute, and completed the ARA designation of the American Society of Farm Managers and Rural Appraisers. He was invited to membership in the American Society of Real Estate Counselors (CRE) and earned an appraisal certification from the International Right of Way Association. Richard wasn't just a member of these organizations, he was a leader, teacher of appraisal courses and mentor to many. He was very active in the Appraisal Institute and was recognized with several national awards for his service including the Appraisal Institute's Lifetime Achievement Award and Arthur A. May Memorial Award in recognition of his contributions to appraisal education, Robert L. Foreman Award in recognition of excellence and dedication to the enforcement of ethics and standards. He was widely recognized as an expert witness on the valuation of real property in Federal, Circuit and Chancery Courts in Arkansas. Richard was appointed and reappointed by Gov. Mike Huckabee to the Arkansas Appraiser Licensing and Certification Board for two, three- year terms and served as Chair of the Arkansas Appraiser Licensing and Certification Board in 2005 and 2006.
He was a licensed Real Estate Broker in Arkansas, a former president of the Little Rock/North Little Rock Board of Realtors, and "Realtor of the Year" 1975 and 1977.
Richard also was an avid athlete and enjoyed a long career pitching for several fast-pitch softball teams around the country.
Richard is survived by his wife of 38 years, Sara Wynn; his sons, Keith (Terri), Todd (Angela); and four grandchildren, Jeffrey, Jennifer, Delaney and Sydney Stephens.
His Catholic faith was foremost in his life. He was a member of Christ the King Catholic Church, Knights of Columbus and a member of the Equestrian Order of the Holy Sepulchre of Jerusalem. He served on a number of committees at Christ the King including the church's building commission.
The family would like to express their appreciation to the Saline Memorial Hospice and Elite Home Health Care for the loving care given to Richard.
Funeral Mass will be held at Christ the King on Tuesday, Aug. 24, 2021, at 2:30 p.m. preceded by a rosary service at 2:00. Interment will be at Christ the King columbarium. Arrangements are under the direction of RuebelFuneralHome.com. In lieu of flowers, the family requests considering a donation to the Monsignor Hebert Endowment Fund, c/o Christ the King Catholic Church, 4000 North Rodney Parham Road, Little Rock, Ark. 72212; or the Appraisal Institute Relief Foundation, c/o Appraisal Institute, 200 West Madison, Suite 1500, Chicago, Illinois 60606.
Published August 20, 2021
OBITUARY SUBMITTED BY:
Ruebel Funeral Home
6313 West Markham Street, Little Rock, AR
Phone: 501-666-0123
http://www.ruebelfuneralhome.com