Alice Marie Hall Taylor
Little Rock, AR, 1930 - 2021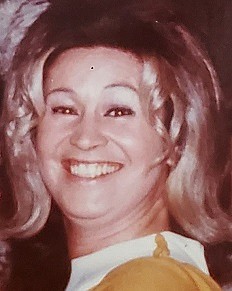 Alice Marie Hall Taylor, 91 passed away Friday December 3, 2021. She was born in Waverly, Tennessee on August 16th, 1930. She was the daughter of the late Robert Stewart Hall and Nancy Jane Curtis Hall. She grew up in Humboldt, Tennessee. Alice lived a charmed life in some ways from picking cotton at a young age to traveling to Nassau, Bahamas, Acapulco, Mexico and New York City and many other wonderful locations in her life time. Her most exciting trip was to her favorite president Ronald Reagans inauguration in 1981 where she got to meet her favorite actress Liz Taylor whom she loved to emulate. Through the years she loved playing bridge, bowling and going to the horse races when she lived in Louisville, Kentucky. She lived in many states during her life time and spent 20 years in Hollywood, Florida on the beach which she loved before returning to Little Rock, Arkansas in her later years to be near family.
Alice was preceded in death by her five sisters Pauline, Christine, Dorothy, Annie and Frances and her 3 brothers G.D., J.C. and Robert. She was also preceded by several nieces and nephews, cousins and friends.
Alice is survived by her son Daniel Gilliam (Marla) Foley, Alabama, daughters Deborah Chaney (Robert) Little Rock, Arkansas and Patricia Ing (Keith) of Milan, TN. Two granddaughters Jordon Franklin (Adam), Allison Chaney, four grandsons James Gilliam, Cullen Ing, Clint Ing (Morgan) and Taylor Chaney. She is also survived by several great- grandchildren and nieces and nephews.
Her funeral services will be handled by Smith Little Rock Funeral Home, Little Rock, Arkansas, and her funeral service and burial will be held at Pinecrest Memorial Cemetery, Alexander, Arkansas at 2:00 PM Saturday December 11, 2021.
Published December 8, 2021