Carol Ruth Duncan
Benton, AR, 1966 - 2021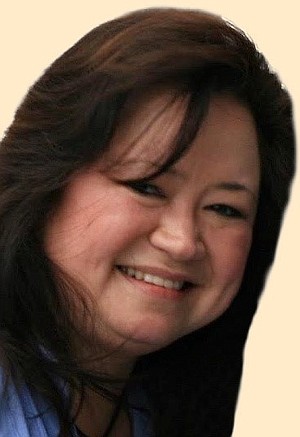 Carol Ruth Duncan, passed away at age 54, on Monday, May 17, 2021, at Baptist Medical Center in North Little Rock, after a hard-fought battle with lupus. She was born July 6, 1966, in Seoul, Korea, Carol's Korean birth name was Park Mi Ok, when translated, means Beautiful Jade.
In December 1966, Carol was adopted through the Holt Foundation by the family of Thurman and Kathie Braughton, who were living in Antlers, Oklahoma, at the time. In 1968, when Carol was two, she and her family left the United States for Penang, Malaysia, as missonaries. In 1973, the family moved to Borneo to continue missionary work, and in 1977, to the Philippines, settling in M'lang, on the southern island of Mindanao. Carol always considered M'lang her hometown and formed many lasting friendships there. Her high school years were spent at Faith Academy in Manila, a school primarily for children of missionaries in Southeast Asia. Carol ran cross country track at Faith Academy and the friendships she made at Faith were lifelong. She graduated in 1985. After graduation, Carol moved back to the United States to pursue her longtime dream of becoming a licensed practical nurse (LPN). Even though she was once told by a well-meaning school counselor that she wasn't nursing material, she showed her determination in becoming exactly that. Carol graduated from the Baptist School of Nursing in Little Rock and obtained her LPN license in 1986. She worked for a number of years as a LPN and decided to pursue her RN license, graduating in 2003 from Baptist School of Nursing, Little Rock. Carol immediately found her calling as a psychiatric nurse, working at Baptist Hospital in Little Rock, and was a caring and empathetic nurse. In 2020, Carol went to work for St. Vincent Infirmary Behavioral Health in Little Rock until her lupus diagnosis forced her to stop working in December of 2020.
Carol met Royce Duncan in 2005 and they were married in 2011. They were a devoted couple and a dedicated team and were a positive influence on their friends and family. Always a hard worker and dedicated to her profession, Carol made friends wherever she went. She enjoyed many hobbies, including biking, baking and decorating cakes, cooking, cross stitch, and quilting. She loved cooking for other people and being with her friends. Carol was always up for anything fun. She was devoted to her many dogs and cats, and considered them her babies. Being a grandmother, or Oni (which means grandmother in Korean), as her grandchildren called her, was one of her greatest joys in the last few years. Everyone who met Carol was quickly taken by her infectious laugh and smile. She was always encouraging to the people around her, and encouraged others to do their best whatever they were doing. She enjoyed mentoring others and enjoyed bringing people along doing the things she loved. She was a consistent shoulder to lean on and a listening ear, and was a deeply loyal and caring friend, even through the last months of her illness, when her best means of communication were texts and short phone calls.
Preceding Carol in death and welcoming her Home are her father, Charles Thurman Braughton, and her brothers, Joel and Dan. Those left to cherish her memory and miss her terribly are her husband, Royce of Benton, Arkansas; Royce's children, Trey Duncan and wife Christina, and Wanda Adams; grandchildren, Duncan Adams, and Michaela Kinder; her mother, Kathie Braughton of Hot Springs; her brother, Sam Braughton and wife Paula, of Lewisville, Texas; her sisters-in-law, Tanni Braughton of Waco, Texas, and Melissa Braughton of Blue Ridge, Texas. Remembering Carol as their always laughing and unpredictable Aunt, are Bryn, Micah, Jacob, Caleb, Benjamin, Nathan, Abbie, and Aaron.
Funeral services will be held at 11 a.m., Saturday, May 22, 2021, in the Davis-Smith Funeral Home Chapel, Hot Springs, with Bro. Coy Sample officiating. Visitation will be prior to the service from 10 a.m., until service time at the funeral home. Interment will be in the Memorial Gardens Cemetery. Guest registry is at: www.davis-smith.com.
Published May 20, 2021
OBITUARY SUBMITTED BY:
Davis-Smith Funeral Home
209 North 3rd Street, P.O. Box 1250, Glenwood, AR
Phone: 870-356-2114