Ron "Pooh Bear" Pendleton
Alexander, AR, 1947 - 2021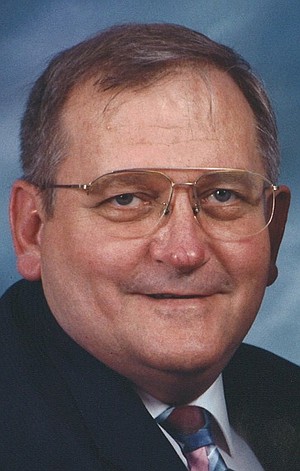 Ron "Pooh Bear" Pendleton, age 73, went to be with the Lord, Monday, September 13, 2021, in the comfort of his home while surrounded by his family. He lived in Alexander, Ark.
Ron served in the Air Force from June 1966 to November 1969. He also served 29 years with the Little Rock Fire Department from March 1970 until his retirement in March 1999.
Ron enjoyed sharing the Love of Jesus Christ with everyone and spent many years serving Jesus
as a Sunday School teacher at Lifeline Baptist Church in Little Rock.
Ron was preceded in death by his fathers, C.E. Pendleton, Jr. and John C. Goff.
He is survived by his wife, Katie Pendleton; mother, Sammie Goff; five children, Mark (Stacy) Krizman; Cheryl Covill; John (Sheila) Pendleton; Debra King; Kristi (John) Gotherman; 19 grandchildren, counting spouses, (15 grandchildren), Jeromy (Kayleigh); Robert (Kaitlyn); Cody; Tyler; Brielle; Kristin; Kaylee; Michael; Andy; Trevor; Nicole; Chris (Raegan);Cory; Rylie (Gresham); Jared; 14 great-grandchildren, Ian; Amelia; Kameron; Samuel; Elena; Bailey; Kale; Hudson; Bryce; Alice; Calvin; Tegan; Stetson; and baby girl.
Visitation will be held Wednesday, September 15, 2021, from 6-8 p.m. in the chapel of Roller Drummond Funeral Home. Funeral services will follow Thursday, September 16th at 1 pm, at Lifeline Baptist Church, 7601 Baseline Road. Please share your memories of Ron at www.rollerfuneralhome.com/drummond.
Published September 15, 2021
OBITUARY SUBMITTED BY:
Roller-Drummond / Southwest
10900 Interstate 30, Little Rock, AR
Phone: 501-455-5800