Denny R. Smith
Greenbrier, AR, 1948 - 2022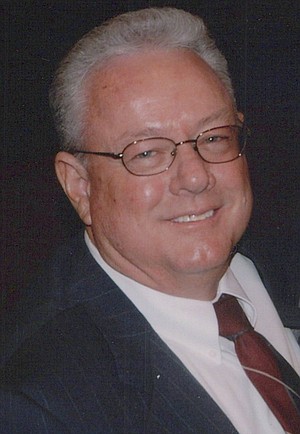 Denny R. Smith, 74, of Greenbrier, passed away Saturday, December 3, 2022. He was born January 8, 1948, in Little Rock, Ark., to the late Raymond and Jaunita Smith. Denny grew up in ICO Community, attended Sheridan High School. He was a barber, served in the U.S. Army from 1968-1970, retired from Union Pacific Railroad after 26 years. He loved drag racing and PBR but enjoyed mowing yards and took pride in his farm. Denny wasn't comfortable in crowds but he will be remembered for his story telling at family reunions, church function or anytime he could visit one on one.
He was preceded in death by his parents; brother, Vernon Smith; and brother-in-law, Larry Phillips.
Denny is survived by his loving wife of 56 years, Nancy Genene (Phillips) Smith; daughter, Tanya Smith of Cabot; grandson, Mathew Wildhaber of North Little Rock; step-mother, Gracie Robertson Smith of Okalona; step-brother, Tom (Rebecca) Robertson of Okalona; step-sister, Elizabeth Robertson of Okalona; brother-in-law, Donald (Sharon) Phillips of Rosebud; two sister-in-laws, Pat (Larry) Phillips of Greenbrier and Deborah (Boyd) Osborne of Russellville; and a host of nieces, nephews, friends, cousins, neighbors, and church family at Centerville United Methodist Church.
Memorial Service will be Tuesday, December 6, 2022, at 2 p.m. at Centerville United Methodist Church in Greenbrier with Visitation one hour prior at 1 p.m.
In Lieu of flowers donations can be made to Centerville UMC, PO BOX 1216 Greenbrier, AR, 72058.
Online Guestbook available at www.rollerfuneralhomes.com/greenbrier.
Published December 5, 2022