Angelia L. Thomasson Perkins
of Little Rock, AR, 1964 - 2022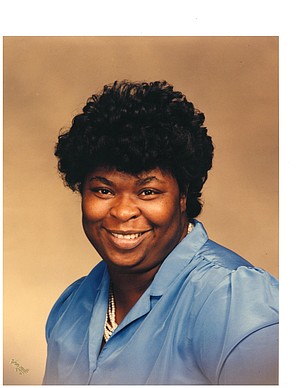 ANGELIA L. THOMASSON-PICKENS 58, of Little Rock, Ark., passed peacefully on Friday Dec. 2, 2022. She was preceded in death by her father, Curtis Thomasson Sr. Her loving survivors Include: mother, Ruby Thomas; daughters, Andrea Thomasson and Tracey Thomasson; grandchildren, Antinio Lewis Jr., Damion Williams Jr., A'Niyah Williams and Dominique Williams; sisters, Sandra (Milous) Temple, Ida (Marcus) Palmer and Lesley Thomas; brothers, Charles Thomas, Walter (Cristal) Thomas and Larry (Genici) Thomas; six nephews, two nieces and a host of great nieces and nephews.
Family Visitation: Tuesday, Dec. 13, 2022, 2-4 p.m., at Ruffin & Jarrett Funeral Home, 1200 S Chester St, Little Rock, Ark. 72202.
Funeral Services: Wednesday, Dec. 14, 2022, 12 p.m., at Greater Macedonia Missionary Baptist Church, 600 E 24th St, Little Rock, Ark. 72206. Interment will follow at Arkansas Memorial Gardens, 8507 AR-161, NLR, AR.
Published December 11, 2022
OBITUARY SUBMITTED BY:
Ruffin & Jarrett Funeral Home
1200 Chester St., Little Rock, AR
Phone: 501-372-1305