Dorothy Jean Edwards
Bentonville, AR, 1927 - 2022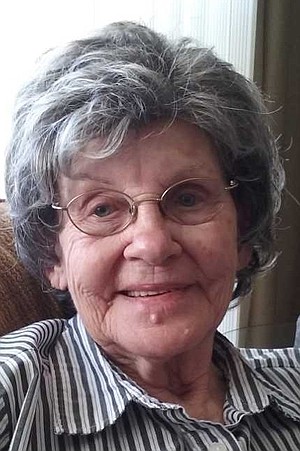 Dorothy Jean Edwards, 95, passed away December 12, 2022, in Bentonville. She was born February 27, 1927 in Beggs, Okla., to Fred Sanders and Louella (Kouplen) Sanders.
She was preceded in death by her husband, of 69 years, James Edwards; and son-in-law, Tommy Carlton.
She is survived by sons, George Edwards and wife, Hideko Nakanishi of Rogers, Larry Edwards of Rogers, and Robert Edwards and wife, Edwina of Rockwall, Texas; daughters, Jean Carlton of Arkoma, Okla., and Cathy and husband, Bill Reineka of West Fork, Ark.; 16 grandchildren; 20 great-grandchildren; and 12 great-great-grandchildren.
She was a member of the Pea Ridge United Methodist Church.
Funeral service will be Saturday, December 17 at 2 p.m. with visitation from 1-2 at Rollins Funeral Home, 1401 W Hudson Rd., Rogers. Memorials may be made to Circle of Life Hospice in Bentonville and Pea Ridge United Methodist Church.
Published December 16, 2022