Carolyn Vernise Collins-Mason
of Little Rock, AR, 1957 - 2022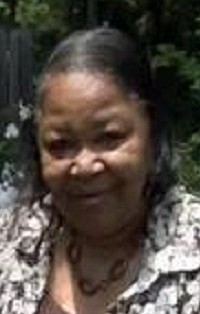 MRS. CAROLYN VERNISE COLLINS-MASON, age 65, of Little Rock, Ark., passed away on Wednesday, December 14, 2022. She was born September 9, 1957, to Allie E. Collins and Annie M. Colins of Malvern, Ark.
She was preceded in death by her parents; sister, Shirley Penix; brother, Walter Ray Jenkins; son, Stanley Mason, Jr.; nephews; Darren "Mooney" Jenkins, Vince McGough, Roderick Scott, and Brandon Gray; in-laws, Jerry Mason and Veona Mason, Edward McGough, Marvin Connors, Molly Jenkins, and Ivory Collins.
Carolyn was a dedicated member of New Hope Baptist Church until her declining health prohibited her from attending. She was employed at the University of Arkansas for Medical Science (UAMS) and also at The Clinton Foundation prior to health complications. She loved to attend church and later go to her favorite restaurant, Cheddars. She will be remembered as being the life of the party. She loved to be amongst a good time.
She loved to be with her family and friends, laughing, dancing, and reminiscing on old times. She loved to listen to the blues, go to the casino, and keep her nails done. She was a protector of those she loved and was very supportive of her family. She enjoyed "riding." She would gather as many family members as she could to ride around and look at different sites. As her health declined, she still loved for her spouse, "Honey" (as she called him) to take her riding. Carolyn was outspoken and lived life on her own terms. She held a lively spirit with a warm heart and a personality that brought out "fun" in all she encountered.
She leaves to cherish her memory her husband of 20 years, Stanley Ross Mason; her children, Cyrus (Arnita L.) Collins-Green, TaMidra (Reginald) Marable, and Stanley Williams; sisters, Ella Mai Green, Doris Smith, Ethel McGough, Edna (Willie) Collins-Dailey, and Juanita Connors; brothers, Alvin (Ann) Collins, Jewel Collins, McCrary (Vanessa) Means, Cal Ray Smith, Arlander (Janet) Lowe and Larry Bennett; Brother-In-law, Jerry (Queenie) Mason; 12 grandkids; and 10 great-grandkids; and a host of other family and friends.
The funeral service will be Wednesday, December 21, 2022, at 11 a.m. at New Hope Baptist Church, 1851 Howard St., Little Rock, Ark. 72202. The visitation will be one hour before the service. The burial will be at Toones Chapel Cemetery in Tullip, Ark.
The guest registry is at http://www.carriganmemorial.com
Arrangements are entrusted to Carrigan Memorial Funeral Services.
Published December 18, 2022
OBITUARY SUBMITTED BY:
Carrigan Memorial Funeral Service, INC
336 East Grand Ave, Hot Springs, AR
Phone: 501-623-7664