Jausita Veneera Seaton
Helena, AR, 1949 - 2022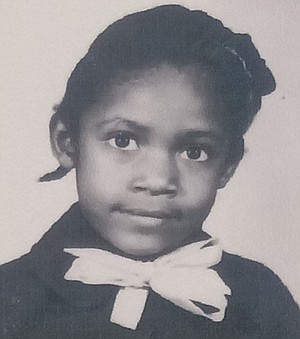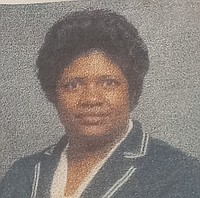 Ms. Jausita V. Seaton was born on July 17, 1949 in Northport, Ala., to C.L. Seaton and Victoria Horton Seaton. She was preceded in death by both parents and brother-in-law, Dwight Nelson.
She united with Second Baptist Church in West Helena, Ark., at an early age. She later joined with First Baptist Church in West Helena, Ark., where she remained a faithful member until her death.
Ms. Seaton graduate in 1966 from Eliza Miller High School in West Helena, Ark. She attended AM&N College in Pine Bluff, Ark., where she received a BS in Education. She later received her Master's Degree in Education from the University of Central Arkansas in Conway, Ark.
She taught Home Economics at C.V. White High School in Lakeview, Ark., for nine ½ years. She later taught Family and Consumer Sciences for 22 ½ years at Central High School in West Helena, Ark., where she was the sponsor for the Future Homemakers of America. She was also an active member of the Arkansas Retired Teachers Association. She retired in 2002 after teaching for 32 years.
Ms. Seaton loved teaching cooking, sewing, and encouraging young minds to continue their education. She was always willing to help others and would share her last to help a person in need. Ms. Seaton has been described as "a sweetheart of a person."
Ms. Seaton also loved spending time with her family, including shopping and traveling with her sisters. She has shopped and traveled to Alaska, Hawaii, Mexico, and many Caribbean Islands. Her last trip was to Miramar Beach, Fla., where she basked in the Florida sun for several days.
Ms. Seaton leaves to mourn, three devoted sisters, Charlie Ruth Toliver of Decatur, Ga., Pamela (Earnest) Brown of Little Rock, Ark., and Vivialon Nelson of Little Rock, Ark.; one aunt, Christine Taylor of Denver, Colo.; four nephews, Monyea Toliver, Ramone (Charron) Toliver, Dexter (Erma) Iverson, and Ashanti Brown; one niece, Jennie Scales; one great-niece, Myla Toliver; special friends, Linda Kay Shelby and Juanita Bullock, and a host of loving cousins and friends. Services entrusted to Brown's Home For Funerals 417 Walnut Street, Helena, Ark., 72342 (870) 338-7700.
Published December 29, 2022