Guy Houston Prince
Searcy, AR, 1938 - 2022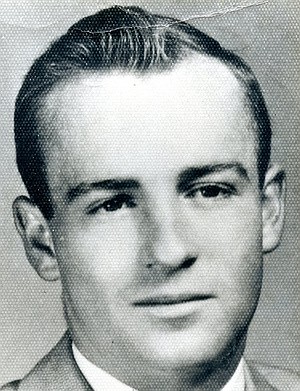 Guy Houston Prince, 83, of Searcy, Ark., went to be the Lord on Sunday, January 23, 2022, at Baptist Medical Center in Heber Springs. He was born June 3, 1938, in Griffithville, Ark., to the late George Ervin Prince and Dolly (Mahan) Prince. He married the love of his life on July 4, 1963. He was a faithful Christian who loved God and His Word and, together with his wife, raised his family to love God and taught them about Jesus. He was a kind, loving, and generous person, and a devoted and loyal husband, father, grandfather, and great-grandfather.
He continuously put others ahead of himself, especially his wife and family. He was strong and courageous, a ray of light in the world. He had a positive outlook throughout his life, even as Parkinson's was taking away his strength. He kept his sense of humor until the very end, and he was famous for his "dad jokes." He gave his very best effort to make things as easy as possible for those who cared for him throughout his illness. Through the most difficult times in life, he trusted in God's plan and kept the faith that things would all work out for good, whether here or in eternity. He worshipped with the College church of Christ from 1976 until his death. He was faithful in worship even virtually when he was no longer able to be in person. He will be deeply missed but we rejoice that he will receive a new, perfected body and we look forward to the day we are reunited with him forever.
Guy grew up in Griffithville, and at 18, left for Chicago and worked hard learning the skills of his trade, and served with the Army Reserves. He moved back to Searcy to marry and became a building contractor, completing many major commercial and residential projects. He taught his son who followed in his footsteps. Evidence of their hard work stands all around central Arkansas. He taught many things to his son-in-law as well which allowed him to see some of his grand-children learn and help build a house. He saw their handiwork before he passed away, knowing his legacy would live on.
He is survived by his loving wife of 58 years, Brenda Alece (Rodgers) Prince of Searcy; his daughter, Kathy Ann (Prince) Flynn and husband, Jerry Allen Flynn, of Searcy. He deeply loved his grandchildren and their spouses: Bailie Elise (Prince) Koch and husband, Tanner Allen Koch, of Bryant, Austin Drew Flynn and wife, Holly Ann (Lawler) Flynn, of Bentonville, Marlie Elizabeth (Prince) Jackson and husband, Marlon Ste'van Jackson, of North Little Rock, Jordyn Faith (Flynn) Raley and husband, Corbet Maxwell "Max" Raley, of Searcy, and Kylie Hope Flynn of Searcy.
He was elated to meet his great-grandchild in 2021, Harper Lynnleigh Koch, and one of the last things he did on this earth was FaceTime with her watching her learn to walk. He loved his daughter-in-law, Robin Leigh (Adams) (Prince) Cox and husband Darren Cox of Murfreesboro, Ark., and their children, Zachary Augustus Cox of Springfield, Mo., Hadley Garrett Cox and Sophia Emsley Cox, both of Murfreesboro. He is survived by a brother, Alfred Thomas Prince and wife, Velma Lee (Pankey) Prince, of Bradford.
He was preceded in death by his parents, George Ervin Prince and Dollie (Mahan) Prince of Griffithville, his two sons, Thomas Richard Prince (infant, 1965) and Jimmy Guy Prince (1968-2009) of Jacksonville, Ark., one brother, George "Junior" Ervin Prince, Jr. of Griffithville, grandparents William Thomas Prince and Eska Mae (Stephens) Prince of Griffithville, and John R. Mahan and Calsada A. "Parthena" (Dyke) Mahan of Griffithville; and many other family members and friends.
Visitors may view at Roller-Daniel Funeral Home in Searcy on Tuesday, January 25th, between the hours of 3-9 p.m. Graveside funeral services will be held Wednesday, January 26th at 2 p.m. at the Romance Cemetery in Romance, Ark. The family respectfully requests that attendees wear masks and maintain social distance. In lieu of flowers, donations can be made to Children's Home Incorporated in Paragould, Ark. An online guestbook is available at rollerfuneralhomes.com.
Published January 25, 2022
OBITUARY SUBMITTED BY:
Roller-Daniel Funeral Home
411 E. Race Avenue, P.O. Box 97, Searcy, AR
Phone: 501-268-3546
http://rollerfuneralhomes.com