Brenda Kay Bennett
Pine Bluff, AR, 1962 - 2022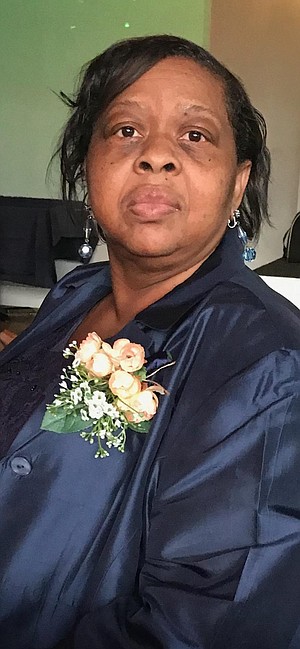 Brenda Kay Mickens Bennett, 60, departed this life on June 25,2022 at St. Vincent Chi infirmary in Little Rock, Ark. She is the daughter of the late James and Pauline Mickens.
She is preceded in death by her only son, Patrick L. Mickens; her aforementioned parents; and one sibling, James Jeffery Mickens Jr.
She is survived by her husband, Elgin Bennett; one daughter, Brianna Murdock (Jeff); two grandchildren; Ga'Bria and Jordan; five sisters, Evelyn Franklin (Lloyd), Jamie Bradden (Carl), Debra Mickens, and Patricia Lenox and Sophia Lewis (Gerard); one brother, Johnny Mickens (Yolanda); one aunt; Dorothy Hunter; and a host of nieces, nephews, cousins, and friends.
Visitation will be held Friday, July 1, from 6-7 p.m. at Paradise Funeral Home. Celebration of life to be held 10am Saturday July 2, at Northside SDA Church. The family will be at 5608 Hampton Parkway Pine Bluff, Ark.
Published July 1, 2022