Mary Merritt O'Dell
Rogers, AR, 1953 - 2022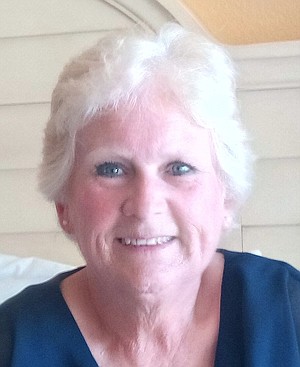 On July 16, 2022, Mary Susan Merritt O'Dell "Susie", loving mother of three children, left this world suddenly at age 69. While doing what she loved, helping her brothers on the farm, Susie suffered a stroke. With her faith in God, she passed away surrounded by her loving family.
Susie was born to local farmers Fredrick A Merritt and Mary Helen McPherson Merritt on March 6, 1953 in Rogers, Ark. She graduated from Rogers High School in 1972, and received her Bachelors of Sociology from Oklahoma Baptist University in 1977. She worked for Union Carbide "Glad" for over 25 years. She became a military wife to her former spouse and good friend, William David O'Dell, on July 28, 1979. While living in Germany and the US, they raised three daughters: Jill, Jacque, and Joi.
A woman of faith, Susie possessed a true servant's heart. She faithfully served her neighbors, family, and friends by teaching Sunday school, busing neighborhood kids to church, she loved singing hymns in the choir and the car, mission trips to Haiti, and volunteering for Tres Dias ministries.
Being an "O'ma" was one of the greatest joys of Susie's life. She spent countless hours reading stories, swimming, riding four-wheelers around the farm with the older grandkids. She was blessed to have the privilege of being in Florida for the birth of the youngest grandchild and was able to spend months at a time getting to know him over the last 2.5 years. She was extraordinary.
If you have a pet, keep them away from Susie because they will fall in love with her and leave you all alone. Susie always added the most beautiful harmony to the choir. She loved playing trombone in her high school band and made it to All State Band. She continued to play her trombone in Christian ministry groups.
She didn't run from work. She ran to it. She loved riding tractors, bailing hay, brush hogging, being out on her four-wheeler, caring for the cattle, feeding the horses, and adopting all the stray barn cats in the neighborhood. She had a real neat sense of humor and a unique laugh that we will forever miss.
Susie was preceded in death by her father, Fredrick A Merritt; her mother, Mary Helen McPherson Merritt; her daughter, Joi O'Dell; her son, Joshua O'Dell; and her brother, Steve Merritt. She is survived by her two children: Jill Ford (Benjamin), and Jacque Brown (Kevin), her former spouse, David O'Dell; four grandchildren: Allie, Johnny, Liz, Harrison; three brothers: Allen Merritt (Barbara), Philip Merritt, Joe Merritt (Jeri), and many more family and friends. A memorial service will be held on Saturday, July 23, 2022 at Pleasant Hill Baptist Church on North Old Wire Road and Walnut Valley Road, Rogers, Ark., at 1 p.m. Flowers may be sent to Sisco Funeral Home in Pea Ridge, Ark. Donations may be made to Circle of Life Hospice in Bentonville, Ark.
Online condolences may be made to: siscofuneralhome.net.
Published July 17, 2022
OBITUARY SUBMITTED BY:
Sisco Funeral Home, Inc.
1312 N Curtis Ave, Pea Ridge, AR
E-mail: spi319@aol.com
Phone: 479-451-1126