John Howard Jones
Redfild, AR, 1934 - 2022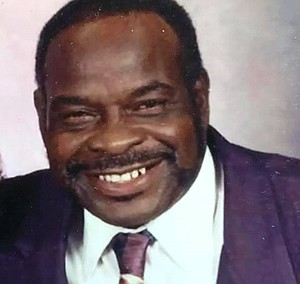 John H. Jones, Sr., 88, of Redfield passed away on Tuesday, July 19, 2022.
His wife, Oreatha, of 65 years proceeded him in death. He is survived by his
children Pamela, Gwen and Joyce Jones, Annette (Curlee) Robinson, Randy
(Marie) Jones, Vickie Jones, John Jr (Mary) Jones, Steve (Lanelle) Jones, Corey
(Katrina) Jones, Eric Jones; siblings, William Jones, III (Delois), J.C. Jones (Mary), Classie Clark, and Jeanne Cooper,, 18 grandchildren; 23 great-grandchildren and
a host of nieces; nephews and other family members. John was co-owner of J&J
Jones Pulpwood Logging Company, a lifetime resident of Redfield, where he
served 27 years as an Alderman on the City Council. Professional services entrusted to Christian Way Funeral Home. The Christian Advantage- www.christianwayfh.com.
Published July 24, 2022