Jack Dickey Mahle
New Smyrna Beach, FL, 1939 - 2022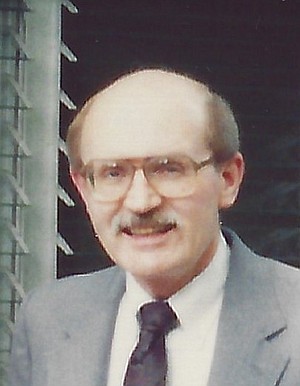 Jack Dickey Mahle, Jr, 82, of New Smyrna Beach, , passed away peacefully July 24, 2022, to join his wife of 34 years Suzanne Berard Mahle and other beloved friends and family. He was born August 10, 1939, in Lake Village, Ark., to the late Jack Dickey Mahle and Margaret Reed Mahle of Newport, Ark., and was a proud descendant of pioneer Arkansas families.
Surviving family include daughters, Margaret Mahle Clark and her husband Brent Clark of Mason, Ohio, and Ellen Elizabeth Fisher and her husband Jacob Fisher of New Smyrna Beach, Fla.; grandchildren, Madison and Garrett Clark of Mason, Ohio, and Faith and Jacob Fisher, Jr., of New Smyrna Beach, Fla.; and sister, Penelope Mahle Culver and her husband Ray Culver of Fayetteville, Ark.
After graduating from Newport High School where he played football, enjoyed many years of scouting, and finished with honors, he went onto Auburn University. He transferred to the University of Arkansas at the beginning of his second year and studied Fine Arts while becoming very involved in his fraternity, Sigma Alpha Epsilon. Some of Jack's best stories of college involved decorating floats for Homecoming parades at Arkansas.
After graduation, he enlisted in the Navy and began Officer Candidate School in Rhode Island. During one of his assignments at the Pentagon, he met his future bride, Suzanne Jean Berard, originally of Lewiston, Maine. They married in July 1967 at Holy Trinity in Georgetown and settled in Alexandria, Va., where they raised their two daughters.
He learned about computers in the Navy and when he left there in 1968 as a Lieutenant, he went on to work for the Office of Personnel Management as a computer programmer. He stayed there until he retired in 1999 (at exactly 60) and moved to Boothbay, Maine, where he and Suzanne had dreamed about being in their golden years.
Besides spending time with his family, Jack loved his garden - not only the garden at his house, but the garden at The Basilica of St. Mary in Alexandria, Va., and the community garden where he grew vegetables for his family in Old Town, Alexandria. Once he got to Maine, he gave his time, love, and support to the Coastal Maine Botanical Gardens.
After his conversion to Catholicism, he devoted a significant amount of time volunteering for the many needs at both The Basilica of St. Mary and Our Lady Queen of Peace in Boothbay Harbor, Maine.
A Mass of Christian Burial will be celebrated on Monday August 1, 2022, at 10 a.m. at The Basilica of St. Mary in Alexandria, Va., with burial following at St. Mary's Cemetery. In lieu of flowers, please consider a donation to Catholic Charities Diocese of Arlington or Coastal Maine Botanical Gardens in Boothbay, Maine, at www.mainegardens.org.
Published July 29, 2022