Samuel Albert Gaston
of Little Rock, AR, 1933 - 2022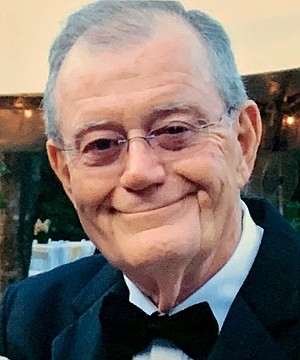 SAMUEL ALBERT (BERT) GASTON, JR., of Little Rock, Ark., passed away on Friday, July 29, at the age of 88. Bert was born in 1933 in Brewton, Ala., and graduated from Newton, Miss., High School in 1951. Afterward, he served in the 11th Airborne Division of the US Army before studying at the University of Alabama in Tuscaloosa, from which he graduated in 1958, with a degree in geology. It was at Alabama that Bert met the love of his life, Thelma Marshall, his wife of 61 years before her passing in 2019.
Bert was an active member of the Kappa Alpha Order while in college. After graduation, he and Thelma were active in the flower industry, which brought them to Little Rock, Ark., in 1987, where they grew Southern Wholesale Florists into Arkansas's premiere provider of cut flowers and floral supplies.
Bert exuded a passion for learning all his life. He had a love for music from an early age and was selected for the Lions All-State Band in high school. He frequently entertained friends and family with songs and a wonderful singing voice. He trained for and achieved his FAA Private Pilot certification. Bert and Thelma both earned their Coast Guard Captain certification, a friendly competition between them for the highest test marks and, of course, bragging rights.
Bert took his passion for learning and creating into making beautiful, and highly desirable, custom knives. He was an active member of the American Bladesmith Society for many years where he achieved distinction as a Master Smith. He served the ABS as Vice President and a Board Director and taught many classes at ABS schools where he shared his knowledge and passion for blade smithing. Bert was inducted into the American Bladesmith Society Hall of Fame in 2021.
His wife, Thelma; and parents, Albert and Edith Gaston, predeceased Bert. He is survived by his sons, Al (Barbara), Jack (Misty), and Jim (Kim) Gaston; and his daughter, Daphne Wassamire (Charlie); grandchildren Barclay Gaston (Caroline), Lindley Adler (Lee), Sam Treadway, Abby Treadway (Lauren), Tyler Gaston, Leslie Gaston, John Gaston, and Grey Gaston; great-grandson Sid, and many nieces, nephews, and cousins.
A celebration of life service will be held at Roller Chenal Funeral Home, 13801 Chenal Parkway, Little Rock, Ark., 72211 on Friday, August 5, at 11 a.m. Visitation and food at Roller Chenal immediately after the service.
Online guestbook: www.rollerfuneralhomes.com/chenal.
Published July 31, 2022
OBITUARY SUBMITTED BY:
Roller-Chenal Funeral Home
13801 Chenal Parkway, Little Rock, AR
Phone: 501-224-8300
http://www.rollerfuneralhomes.com/chenal