Carolyn Cobb Johnson
of Little Rock, AR, 1931 - 2022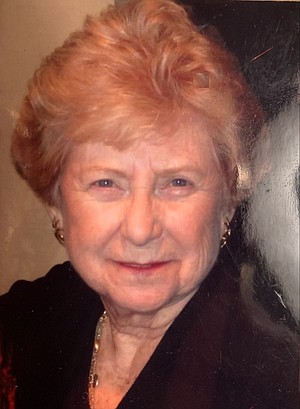 CAROLYN COBB JOHNSON, age 90, of Little Rock, Ark., passed away on Wednesday, May 11, 2022. Carolyn was born October 25, 1931 in Keo, Ark., to Alvis Bernard and June Rankin Cobb.
Carolyn was preceded in death by her parents; and her husband of 35 years, Col. Ector Ralph Johnson, Jr.
Carolyn leaves to cherish her memory her children, Mark Griffin Johnson (Nancy), Thomas Cobb Johnson (Angelita Elizardo), Caroline Johnson McDaniel; grandchildren, Alexis Grace Sepkovic, John Tanner McDaniel, and Robert Thomas Johnson; and step granddaughter, Summer Elise Niekirk.
Carolyn was a member of St. Andrews Anglican Church in Little Rock, where she was highly involved. She was a member of the pastor selection team, the leadership team, she taught ladies bible studies and was in the intercessory prayer group. She was a devout spirit filled Christian. She enjoyed witnessing and sharing her testimony with people and praying for those in need.
She is now walking, leaping, praising God, and playing forward for God's basketball team. Carolyn was an avid Razorback fan.
Carolyn attended one year at Mary Baldwin in Staunton, Va., three years at University of Arkansas, where she obtained her bachelor degree in 1953. She was a member of Chi Omega while in Fayetteville. Carolyn went on to University of Texas where she achieved her Masters degree in English Lit.
Carolyn loved to play tennis at Little Rock Country Club, Pleasant Valley Country Club and Little Rock Athletic Club.
A memorial service celebrating Carolyn's life will be held at St. Andrews Anglican Church, 8300 Kanis Road, Little Rock, Ark., at 10 a.m. on Monday, May 16. A private family burial will be held at Roselawn Memorial Park.
Please share your memories, condolences and messages of love, comfort and support with Teresa's family at: www.griffinleggetthealeyroth.com.
Published May 15, 2022