Michael Dale Frazier
Conway, AR, 1957 - 2022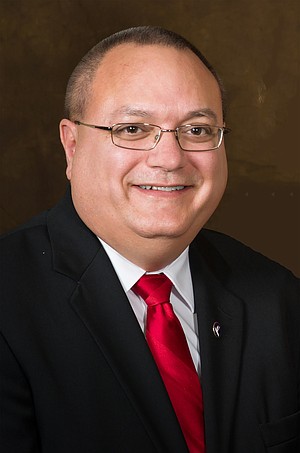 Michael Dale Frazier, 64, of Conway, Ark., went to be with the Lord, May 16, 2022. He was born May 17, 1957, in Talihina, Okla., to Zadoc and Eleanor Martin Frazier.
Mike served our country in the United States Marines. After the military, he went to school to become a doctor, however, later switched to Mortuary Science and became a Funeral Director and an Embalmer. He started his career at Beasley Wood-Geyer Quillin in Mena, Ark. He also served as a Crittenden County Deputy Coroner. Mike then joined the Roller Family of Funeral Homes. He started at Roller-Citizens in West Memphis, moved on to Roller-Chenal, Roller-Owens and Roller-Daniels, as a Manager. Mike found his home at Roller-McNutt in Conway where he served as the General Manager and District Manager of the West.
Mike was very proud of his Choctaw heritage. He was of the Baptist faith and truly loved the Lord. Mike loved his family and all those he "adopted" as family. Mike had a quick wit and great sense of humor and was very loved by his Roller family and he will be missed every day.
Funeral Service will be held May 26, 2022, at Roller-McNutt Funeral Home, Conway, Arkansas at 11 a.m. Visitation will be on Wednesday May 25, 2022, from 9 a.m. to 8 p.m., family will be present from 6-8 p.m. Entombment will be in Crestlawn Mausoleum.
Online guestbook available at: www.rollerfuneralhomes.com/conway.
Published May 22, 2022