Sarah Frances Culpepper Lee
Fort Worth, TX, 1924 - 2022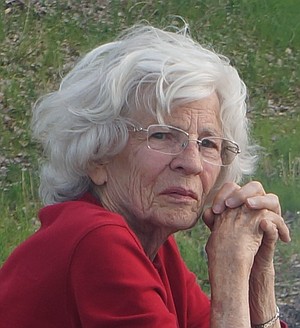 Sarah Frances Culpepper Lee, formerly of Homer, La., Magnolia, Ark., and Little Rock, Ark., made her way to Heaven on May 4, 2022.
She was born at home on Aug. 17, 1924 in the Homer oil fields and entered Heaven at 97 yrs, 8 mos, and 17 days.
She was preceded in death by her husband of many years, John Fred Lee, Md.; parents, Brady Dixon and Anna Thelma Harrell Culpepper; sister, Marcile Culpepper England (Gaston); and her nephews, Matt England and Richard England.
She leaves behind her daughters, Brenda Lee and husband, Jim Willbern, and Mana (Marianna) Lee Chaffin and husband, Mark, all of Lillian, Texas; 'heart daughter', Mary Boaz of Little Rock; grandchildren, Chris Lee (Olesya Siverskya) of Midlothian, Texas, Zac Chaffin (Kyla) of Mansfield, Texas, Shannon Sage (John) of Siloam Springs, Ark., and Meredith Ottman (Daryl) of Fla.; and great-grandchildren, Conner Nolan Chaffin, Alexandra Sarah Lee (Sasha), Allison Katherine Lee and Ian Silvester.
Sarah graduated from Southern State College (now Southern Arkansas University) and worked for many years as the Finance Secretary at Second Baptist Church in Little Rock. After retiring, she helped in both daughters' businesses. She loved her LORD and Savior, playing with her grandkids, and great-grandkids, napping with her dogs and grand-dogs, gardening, crossword puzzles, jigsaw puzzles, and reading books. She will be greatly missed by those whose lives she so greatly enhanced and influenced. She truly was a Proverbs 31 woman. Pay it forward. Celebration of Life at Retta Baptist Church, Burleson, Texas.
Published May 22, 2022