Alma L. Dulaney
Forrest City, AR, 1937 - 2022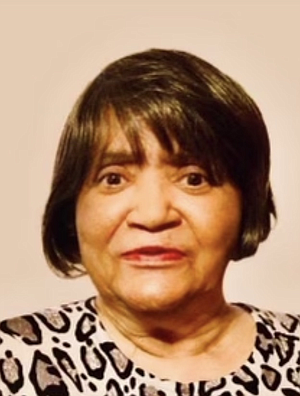 Alma L. Dulaney was born October 10, 1937, to Rev. Alexander Houston Dulaney and Mrs. Luella Eckford Dulaney in Forrest City, Ark. She was the youngest of 10 children. She accepted Christ at an early age and was reared at Prosperity M.B. Church, later reuniting there after retiring and returning to her hometown.
Alma was a 1956 Lincoln High School graduate. After graduation she attended Shorter College in Little Rock and graduated from Arkansas Agricultural, Mechanical & Normal College (Arkansas AM&N) with a bachelor's degree in Education. She was a lifelong educator. She started her career as a teacher in Missouri, with a brief stop in Ohio before settling in Little Rock. She retired from 7th Street Elementary School with over 40 years in the North Little Rock School System. During her tenure, one of her proudest moments was being recognized as Elementary Teacher of the Year.
Alma was active in her church and community. She served as church secretary for a number of years. She was a member of the Freedonia Chapter of Easter Star. She was an avid Jeopardy! fan and loved answering the questions prior to the contestants. She also enjoyed Scrabble.
Alma was preceded in death by both her parents; two brothers, Edward Dulaney and Samuel B. Dulaney; and five sisters, Bessie Johnson, Veola Ross, Lula Bell Dulaney, Iola Williams, and Ethel James.
She leaves to cherish her memories two sisters, Claudine Dulaney and Myrtle White of Forrest City, Ark., and a host of nieces, nephews, cousins, and friends.
Funeral service for Alma Dulaney, 85, of Forrest City will be Saturday 11/5 at 1 p.m. at Prosperity Missionary Baptist Church with Dr. Alvin Taggert delivering the eulogy. Burial will follow at Casteel Cemetery. Visitation will be Friday from 5-7 p.m. at Miles Mortuary of Forrest City, which is in charge of arrangements.
Published November 2, 2022