Charles Curtis Ray
Dardanelle, AR, 1936 - 2022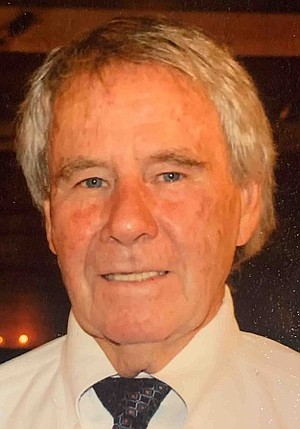 Charles Curtis Ray, age 85, of Dardanelle, passed away Sunday, October 31, 2022 at his son's home. He was born November 5, 1936, in Mulberry, Ark., to the late Jennings Bryan Ray and Anne Frazier.
Recently, Charlie was baptized into the Catholic Church. He was a great father, loyal friend, outdoorsman, cook, comedian, storyteller, and a lover of whiskey. He was always willing to help someone in need, he was never without a smile. Charlie taught a lot of people the meaning of hard work.
He was preceded in death by his parents; and his first wife of 43 years, Barbara Ray; brother, Kirksey Ray; and son, John D. Ray.
Survivors include his wife, Mary Ballard Ray; children, Frank Ray (Timi), Jeff Ray (Susan); Mary Anne Daves (Dwight), Maegan Beasley (Michael); grandchildren, Frankie (Kayla), Tiffani, John, Brittany (Dustin), Shelby, Hannah, Emily, Myah, Luke, David, Delaney (Cory), Danielle, Dalen, Miles; and 10 great-grandchildren.
Honorary pallbearers will be Denny Tune, Otie Talkington, Jack Manett, Jim Gaddis, Shannon McIntyre, Dusty Reynolds, John Bass, Lionel, Cory Hall, Frankie Ray, John Ray, Luke Ray, Dalen Daves, Steve Balloun, Steve Sheets, Jacob Lofland, Billy Lofland, and Rick Sherrill.
A Rosary service will be Thursday, November 3, 2022 beginning at 1:15 p.m. at St. Augustine's Catholic Church in Dardanelle with Funeral Mass at 2 p.m.
In lieu of flowers, donations may be made to the St. John's Catholic School Scholarship Fund at 1912 West Main St. Russellville, Ark. 72801.
Published November 2, 2022