Timothy James Cooley
Chattahoochee, FL, 1956 - 2022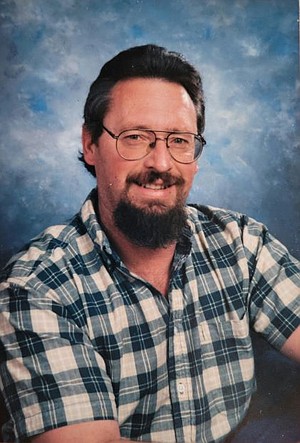 Semper Fi - That is the legacy Timothy James Cooley lived to his family. He was born on Oct. 17, 1956, in Nunda, N.Y., the son of James Arthur Cooley and Bernice Alice Hudson Cooley, who were waiting for him in Glory when he went to join them on Nov. 13, 2022. He grew up in Colorado, the idolized big brother to Bethann, Bonnie Jo and Thom. From there he joined the Marines and again, Semper Fi. During his time in the Marines, he became the father to Sarah Christine and Jamie Yvonne. Upon completion of his service to his country, he moved to Arkansas so he would be there to take care of his parents, and again, Semper Fi. While in Arkansas he met the love of his life, Dee Cruit and became the father to Robert Miles. They were married for 30 years, and, you guessed it, Semper Fi. Upon moving to Florida, they joined Flat Creek Baptist church, where their "family" continued to grow. Tim also leaves behind his grandchildren and great grandchildren, many nieces, nephews, aunts, uncles, cousins, in-laws; Ken White, Jon Debus and Maureen Shuley, and many that claim him as family to whom he was "always faithful." During Tim's rich life, he made multitudes of friends wherever he went. He truly was one of those people who never met a stranger and to know him was to love him. Then, to match his Semper Fi attitude, his furry family; Buddy, Dollie and Maizie, were there with him to the end. Tim will be greatly missed and we were truly blessed to have known him.
Memorial service at Flat Creek Baptist Church in Chattahoochee on Nov. 19 at 10:30 a.m. and in Arkansas at House of Worship in Hindsville on Nov. 26 at 10:30 a.m.
Memorials for the family through Lifesong Funeral home Quincy, Fla.
Published November 20, 2022