Franklin Donnis Harrison
Conway, AR, 1928 - 2022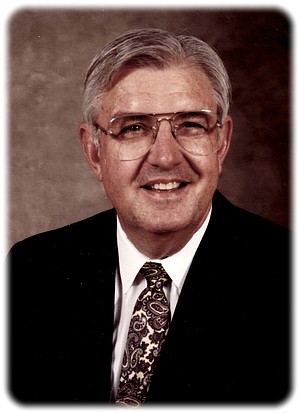 Franklin Donnis Harrison died Friday, Sept. 23, 2022. Don was born Dec. 28, 1928 in Carthage, Texas to Richard and Lola Mae Harrison. He was preceded in death by his parents and a sister, Nellwyn Bailey.
He is survived by his wife of 71 years, Peggy Purtle Harrison and his children, LeAnne Winters, Patrice Duncan (Gary) of Conway; his grandchildren, Amy Duncan Horn (Jason), Thomas Rogers (Shaleen) and Emily Duncan and his great-grandchildren, Andrew Harrison Horn, Madelyn Claire Horn and Hudson Donnis Rogers.
Don was a 1947 graduate of Carthage High School, a 1950 graduate of Lon Morris College in Jacksonville, Texas, a 1955 graduate of UCA and a 1958 graduate of the University of Arkansas. He served 21 months in the Far East during the Korean War 1951-1953.
He retired from J.A. Riggs Tractor Co. after 34 in sales. He enjoyed his retirement years restoring his family farm in Carthage, Texas and traveling with his wife and grandchildren.
He was a Christian and attended Fellowship Bible Church in Conway. There was a military burial service at 11 a.m., at Oak Grove Cemetery and a memorial service at 2 p.m., at Fellowship Bible Church, 1051 Hogan Lane in Conway on Thursday, Sept. 29.
Memorials may be made to Fellowship Bible Church Mission Fund, 1051 Hogan Lane, Conway, Ark., 72034 or Message on a Mission, P.O. Box 201, Brookland, Ark., 72417.
Published October 4, 2022