Joe Ed Pierce
Fayetteville, AR, 1937 - 2022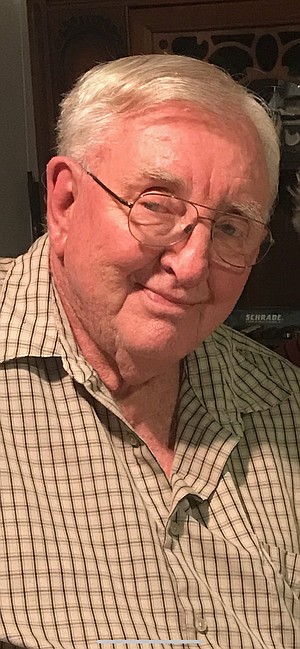 Joe Ed Pierce, 85, beloved husband, father, grandfather, great-grandfather and uncle, passed away unexpectedly on Thursday, October 6, 2022 at Washington Regional Medical Center in Fayetteville, Ark. He was born August 3, 1937 to Pauline Hale Pierce and Charles Edgar Pierce.
He spent his early youth in the Fayetteville and Washington County Area with his mother and step-dad, Dawson "Pop" Bailey, before moving to California where he graduated high school. He moved back to the Fayetteville area after high school and got a job with Swanson's, where he met Brenda Lou Dorsey. Joe and Brenda were married on January 11, 1958. He loved and adored his wife Brenda, and he was quite fond of her wonderful cooking. He loved nothing more than being surrounded by his loud, boisterous family and hearing about all that his grandkids were up to. He was a great story teller that never let the truth get in the way of a good story. He was an infamous prankster and loved to prank anyone he could especially his children and brother-in-law Gene.
Joe and Brenda had four children, Joey Pierce (Tawnie), John Pierce (Deborah), Cassie Franklin (Bill), and Laura Vinyard (Jimmy). In addition to his children, Joe is survived by eight grandchildren: Robert, Alicia, Catherine, Sarah, Hannah, Jason, Drake and Tatum; seven great-grandchildren, many nieces and nephews including David, Kevin and Ruben; numerous great-grandnieces and nephews; mother-in-law, Ina Marie Dorsey Bassett.
Joe was preceded in death by his parents; his sister, Carolyn Sue Dickard; and brother-in-law, Gene Dickard.
The family will receive friends on Wednesday, October 12, 2022 from 6-7:30 p.m. at Luginbuel Funeral Home in Prairie Grove, Ark.
Burial will be in the Farmington Cemetery with a private graveside service.
In lieu of flowers, gifts may be made in memory of Joe Ed Pierce to Washington Regional Medical Foundation for the pastoral care fund. P.O. Box 356 Fayetteville, Ark., 72702.
Online guest book: www.luginbuel.com.
Published October 9, 2022
OBITUARY SUBMITTED BY:
Luginbuel Funeral Home
115 N Neal, Prairie Grove, AR
Phone: 479-846-2141