Joyce Ann Hall
Mabelvale, AR, 1938 - 2022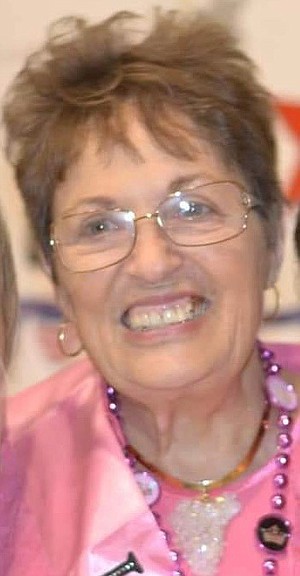 Joyce Ann Hall, 84 years of age, passed away October 1, 2022. Joyce's life was guided by her enormous drive to serve others, this was evident in her day-to-day life. If anyone ever needed anything Joyce would be there for them with a smile on her face. Her positive words and loving heart have guided and touched so many.
She was an active and dedicated board member of the Quapaw Area Council, Boys Scouts of America. For her exceptional service, selflessness, and contributions, in 1994 she was one of the first women to be awarded the Vigil Honor in Order of the Arrow. She was later awarded The Silver Beaver award for her many years of unparalleled leadership, dedication, hard work, community service, and self-sacrifice. Joyce was the first female Course Director (Scoutmaster) in the area and served on hundreds of adults and youth training events and Cub Scout camp activities.
She was equally dedicated to various chapters of The Extension Homemakers Club for the state. Joyce passionately believed in working together to help create opportunities, enrich lives and strengthen communities. She also volunteered her time to numerous charities, clothes closets, and organizations that always put others first.
For more than 40 years, she worked in her beauty shop and provided conversations, laughs, tears and prayers for those family and friends who sat in her chair. She loved to cruise, play dominoes and bunko, bus trips with all her friends and even judged at the county and state fairs.
Joyce has shared her vast knowledge of quilt making that was passed down from her mother and was deemed Master-quilter by those who knew her. She has created countless quilts, donated masterpieces, and always made sure every pet and new baby of the family had a piece of "grandmas love". Her family was her life, she was our rock.
Joyce was preceded in death by her husband of 51 years, Randall Hall; her sisters, Becky and Blanche; brother, Wendell; Mother Levester and Father Claude. She is survived by Viki, Nathan, "Stevie" Stephanie, Keith, Butch, sister Betty and brother Larry, her grandchildren: Garron, Jodi, Emily, Brian, Codey, Mary, Beth, Jordan, Christian, Candice, Mackenzie and Marshall; great-grandchildren; Kali Grace, E'lyn, Em'ry, JD, Kaiden, and William (who will be here soon).
In lieu of flowers the family requests that any donations be made to The Boy Scouts of America at 3220 Cantrell Rd. Little Rock, Ark., 72227 or donations are accepted online at www.quapawbsa.org.
Published October 9, 2022
OBITUARY SUBMITTED BY:
Griffin Leggett Forest Hills
1200 Highway 5 North, Alexander, AR
Phone: 501-455-1067
http://www.griffinleggettforesthills.com