William Eugene "Gene" Woodall
of Little Rock, AR, 1921 - 2022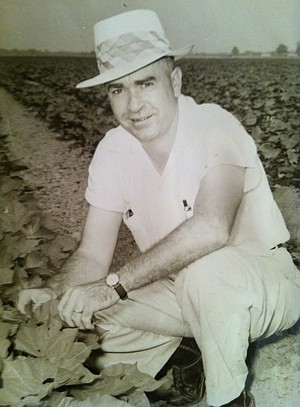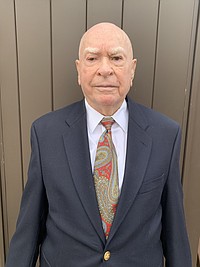 WILLIAM EUGENE (GENE) WOODALL of Little Rock and more recently of Wynne, passed away on Tuesday, September 6, 2022, at the age of 101. Gene was born on a small, diversified farm in Woodville, Ala., on February 3, 1921, to Silas P.and Filey Whitaker Woodall. He lived through the Great Depression and honorably served during World War II. He was truly one of the many members of the Greatest Generation.
After graduating from Woodville High School in Jackson County, Ala., he was drafted into the United States Army and sent to the European Theatre. He was honorably discharged in 1945 after serving for three and a half years in North Africa, France and Germany.
Upon returning from the Army, Gene attended Florence State Teachers College and later Auburn University, graduating from Auburn in 1949. After graduation he accepted a job with the Arkansas Cooperative Extension Service. In 1962 he earned a Masters of Science degree from the University of Arkansas in Fayetteville. He served in Pulaski, Yell and Monroe counties before being transferred to the state office in Little Rock. In 1956 he became the state cotton specialist for the Extension Service and served in this capacity for 29 years until his retirement in 1985. The development of cotton insecticides and chemical weed control, the introduction of the mechanical cotton picker, and the eradication of the boll weevil all occurred during his years with the Extension Service, and he felt fortunate to have worked when the cotton industry was changing so rapidly. He considered the Cotton Research Verification Trials that he developed and conducted at the end of his career to be his greatest contribution to the improvement of cotton production in Arkansas.
Gene was a long-time member of Calvary Baptist Church in Little Rock, where he served as a deacon. After retirement, he was an avid volunteer at the church and within his community. He loved to work in his garden and watch the Razorbacks play. At the age of 99, he was honored to be inducted into the 2020 class of the Arkansas Agriculture Hall of Fame.
Gene was preceded in death by his wife of 66 years, Earnestine, in 2020. He also outlived all nine of his siblings.
Gene is survived by his daughter, Retha Woodall Hayes, of Wynne, and three grandchildren, Whitney Hayes Carter and husband Matt of Wynne, Drew Hayes of Houston, Texas, and Emry Hayes of Memphis, Tenn., and great-grandchildren, Will, Aubrey and Adelaide Carter.
Services will be held at Calvary Baptist Church in Little Rock on Friday, September 16, at 1 p.m. Kernodle Funeral Home is in charge of arrangements. You may sign an online guestbook at www.kernodlefh.com.
Published September 11, 2022