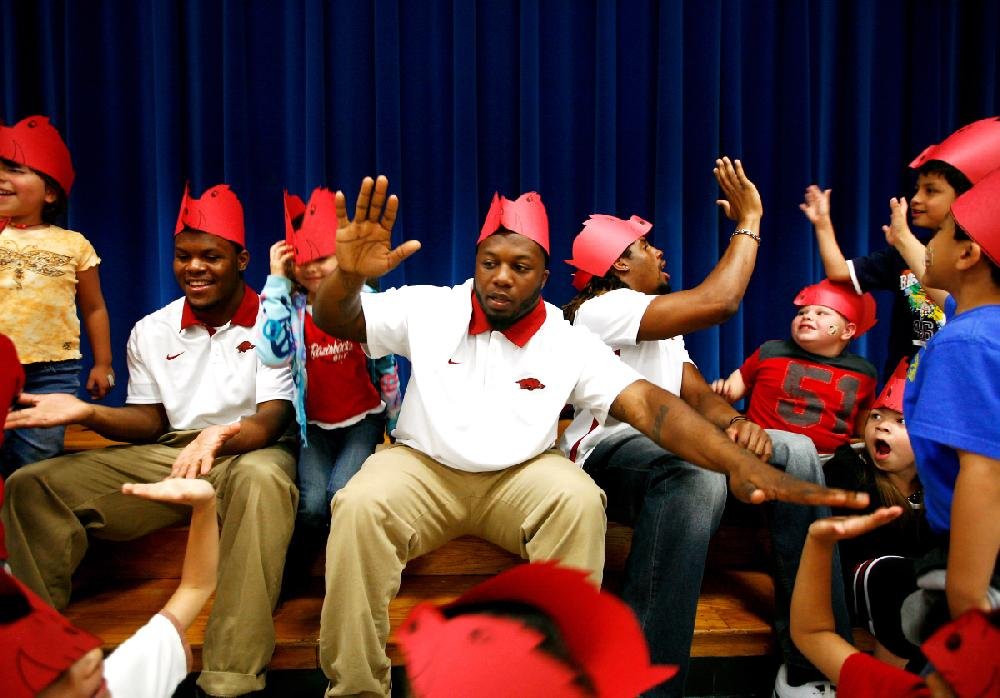 April 24, 2013
Photo by Jason Ivester

NWA Media/JASON IVESTER
University of Arkansas football players Braylon Mitchell (from left), Kiero Small and Daunte Carr give high fives to kindergarteners on Tuesday, April 23, 2013, at T.G. Smith Elementary School in Springdale. This was the fifth year the school had invited Razorback athletes to visit the school to talk to students as part of their studies about the state.