Democrat-Gazette Wire Services
Green Book, a feel-good movie about two men -- one white, one black -- discovering their common humanity during a road trip through the Jim Crow South, received five Academy Award nominations, including best picture, best actor (Viggo Mortensen) and best supporting actor (Mahershala Ali).
The film is named after The Negro Motorist Green Book, a mid-20th-century guidebook for blacks founded by Victor Hugo Green, to help them be safe as they traveled. The publication listed motels, gas stations, restaurants and other businesses that would serve them.
In the film, Mortensen plays Tony "Lip" Vallelonga, an Italian-American bouncer who had been working in New York's Copacabana club and was hired to drive pianist Don Shirley (Ali) on a concert tour through the South in 1962.
Shirley, a talented classical pianist, experimented with jazz by adding classical influences. He also wrote organ symphonies, piano concerti, string quartets, a one-act opera, works for organ, piano and violin, a symphonic tone poem based on James Joyce's Finnegans Wake and a set of "Variations" on the legend of Orpheus in the Underworld.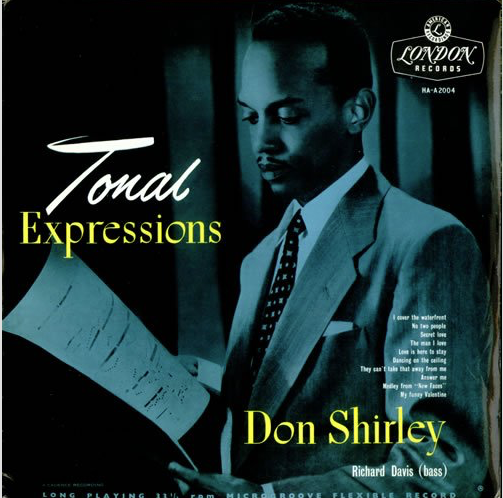 After the tour, Vallelonga went back to work at the Copacabana, where he was noticed and cast in The Godfather. He played roles in Goodfellas, Raging Bull, Donnie Brasco and The Sopranos.
The two men remained friends until their deaths in 2013.
Peter Farrelly directed and co-wrote Green Book with Brian Currie and Nick Vallelonga, Tony Vallelonga's son. The film's script was based on interviews with Tony Vallelonga and Shirley, as well as letters Tony Vallelonga wrote to his wife. The film's script is nominated for an Oscar as best original screenplay.
At the Golden Globes, Green Book won for best picture, comedy/musical, supporting actor for Ali and motion picture screenplay. It also won the Producers Guild of America's top honor.
[RELATED: Safe passage: Russellville's Latimore Tourist Home one of the few remaining Arkansas places listed in Green Book for black travelers]
But the movie also has been dogged by controversy.
Farrelly and co-writer Nick Vallelonga became enmeshed in controversy over past behavior. For Farrelly, it was excerpts from a 1998 Newsweek profile in which he talked about repeatedly exposing himself on film sets as a dirty practical joke. Vallelonga was castigated for a 2015 tweet supporting Donald Trump's false claim that Muslims in New Jersey celebrated the destruction of the World Trade Center. Shortly afterward, Vallelonga deleted his Twitter account.
Some critics have slammed Green Book as yet another Hollywood movie about American racism that frames its story from a "white savior" perspective. In November, Shirley's relatives spoke out against the movie, claiming they had not been consulted before or during production. His last living brother, Maurice, said Green Book was "full of lies."
Also in November, Mortensen came under fire for using the N-word during an awards season Q&A as he was attempting to discuss how times have changed since the era depicted in the film.
"There's nothing in me that believes that Viggo is racist," costar Ali said. "And even in him using the word, it wasn't intended to be racist, if anything it was the opposite. It's sort of a perfect moment in that it's actually exactly what the film is about -- awareness."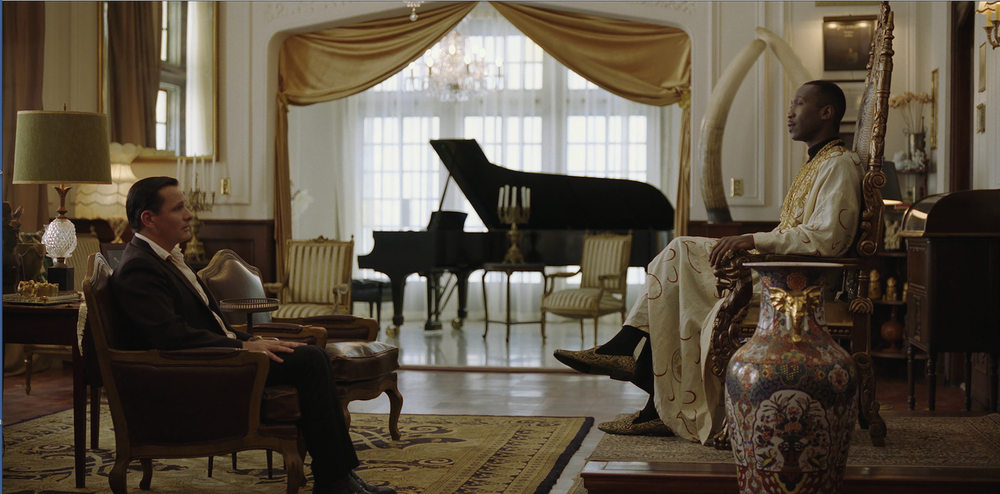 Viggo Mortensen (left) and Mahershala Ali in "Green Book."
Many in the film industry reacted with a mixture of anger, fear and a curiosity about the timing of the Vallelonga/Farrelly revelations, which emerged the week that film academy members were voting on nominations for this year's Oscars.
Last year, Guillermo del Toro's Shape of Water was hit with a plagiarism lawsuit the day after final Oscar balloting began. (It won best picture; a judge dismissed the lawsuit with prejudice in July.)
Farrelly issued a statement: "True. I was an idiot. I did this decades ago and I thought I was being funny, and the truth is, I'm embarrassed and it makes me cringe now. I'm deeply sorry." He declined to comment on Vallelonga's tweet. Vallelonga did not respond to requests for comment.
Ali has not commented publicly since Vallelonga's tweet resurfaced, but the Oscar-winning actor has addressed the Shirley family's concerns multiple times. Most recently, backstage after his Golden Globe victory, Ali said, "My job is always the same. I have to look at what I'm responsible for doing. ... I'm not one who is going to necessarily throw that all away over things I have no control over. I have a job to do, and I have to continue doing it. I respect the family. I wish them well."
Several of Shirley's friends, students and colleagues defended the movie and its depiction of the late musician and composer.
"We are really thrilled with Dr. Shirley's portrayal, because we think it's right on the money," former friend and piano student Michael Kappeyne said. "We feel the dignity, we feel the wariness, we feel some of the hidden anger, of which he had a lot. But we also feel the presence and generosity of spirit that he had toward all of us, and he helped several of us and changed our lives."
Green Book also has champions within the black community, including consulting producer Octavia Spencer, Quincy Jones and activist singer/actor Harry Belafonte, who called Farrelly after seeing the film and wrote a statement, saying, in part: "I knew Don Shirley, and, in fact, had an office across the street from his at Carnegie Hall, and I experienced much of what he did at the same time. This movie is accurate, it is true, and it's a wonderful movie that everyone should see."
Ellis Widner contributed to this report.
Style on 01/27/2019