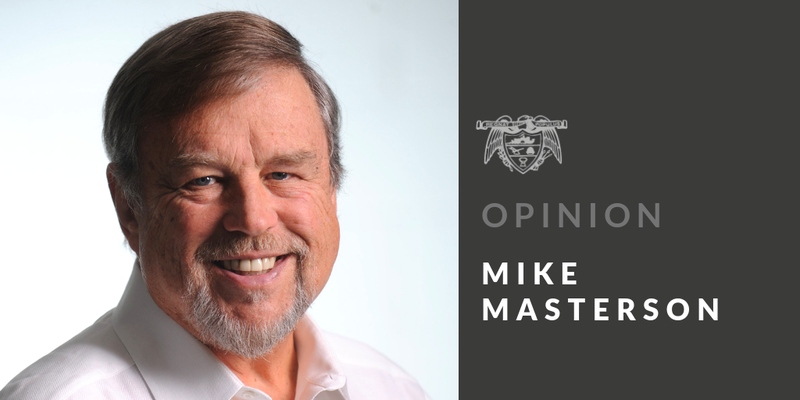 Seeking outdoor enjoyment during the gray days of covid, we found a jewel known as Cranor's White River Lodge at the Bull Shoals tailwaters near Cotter.
My friend The Rev. Dave Smith had bragged about the two-year-old lodge. Then I read about it in a Celebrate Arkansas magazine article. I can recognize an omen.
So we packed the car for an overnight stay and took a 45-minute drive. We didn't know what to expect, other than meeting congenial Don Cranor, who owns the lodge, and a respite from television.
The atmosphere and amenities we discovered were like no fishing lodge I've known. They included a soaring great room with a stone fireplace and furnished professional kitchen, plenty of comfortable seating and room to host weddings, reunions and fishermen.
The lodge also accommodates five large guest rooms, each with a bath, two comfortable beds and an unattached cottage. "In all we offer 22 beds on the grounds," said Cranor, who operates the lodge's guide service, consisting of himself and four highly experienced river guides who he believes are the most capable team of guides on the White River.
I saw Don, from nearby Gassville, as a manager who'd learned that success equates with sacrificing one's ego to boost and bolster those he or she relies upon to achieve it. As a younger man, Don said he wanted to be the best guide on the river. But today's older and wiser version of the man only wants to have the river's most experienced and satisfied team of guides, and he treats each of them with respect, even providing each with their own new red guide boat emblazoned with their full name.
"I only have three firm rules," he told me. "First, our guides don't fish because they exist to provide a service to the customers. Secondly, there's no drinking alcohol at work and third, they aren't to be on their cell phones while guiding. And they all agree."
Makes sense to me. No one hoping for a nice meal expects the waiter to eat with them, right? Nor do they expect them to be drinking, or on their phones, Don said. They are there strictly to provide a service. "It's the same with guiding this river."
As we reeled in one rainbow after another, Don explained that his success and that of the business is akin to "filling a bucket drop by drop."
"Every little thing, or drop, we do right, has moved us forward," he said. And as Cranor's has added many drops since opening in May 2018, its popularity has swelled with each splash. Don even assembled a first-class website.
His partner, Rob Finley of Mountain Home, the newest member of the Arkansas Game and Fish Commission, designed and built his dream lodge (with its own brown bear) while Don managed the guiding side of the idyllic Bull Shoals getaway between Harrison and Mountain Home. Tim Chaney routinely manages the lodge and property.
The lodge's impressive great room opens onto an equally large, well-furnished patio with its own fireplace, TV and two Green Egg grills. There also are two dog kennels.
And, get this, greeting arrivals just outside Cranor's office is a sizable putting green, which Jeanetta and I used on our evening until everything turned dark.
We'd planned to arrive by 2:30, unpack and join Don in his boat to catch enough for the evening meal. It took Cranor, who began his guiding career at age 15 a few miles downriver at the Cotter Trout Dock, less than an hour to put our limits in the boat, along with many we'd caught and released.
In the process, he told us he'd worked all his life, including at area factories, but his heart had always flowed in unison with the river.
Jerry Killebrew, our amiable guide the next morning, has spent 30 years on the White. He knew every nuance of the river swiftly pushed by multiple generators pumping through the dam to lower the level of swollen Bull Shoals Lake eight miles upstream.
Easing into the river at 7:30, we set out to greet the morning with great expectations. Known by colleagues and customers alike for guiding barefooted, Killebrew explained why with a familiar wide grin, "Well you see, I was born barefoot."
Our first stop was to collect Jerry's homemade wire crayfish trap containing about 200 mudbugs. He baited us for success and Jeanetta immediately boated another nice rainbow. Jerry chuckled, saying, "That one sure will stink up some grease."
As the morning wore on, our friendly guide with a natural sense of humor and staccato laugh told me just how close and satisfied his team of fellow Cranor guides Steve, Lou and Craig have become. "Don and Rob make it a point to hold special social gatherings especially for us. You won't see any of us showing up for work frowning."
Jerry put us atop one nice trout after another for the next four hours until our wrists tired and the noonday August sun began to scorch. We departed Cranor's with a bag of fresh filleted rainbows, secure in knowing we now have a new and impressive favorite escape not far from our backyard.
Now go out into the world and treat everyone you meet exactly like you want them to treat you.
--–––––v–––––--
Mike Masterson is a longtime Arkansas journalist, was editor of three Arkansas dailies and headed the master's journalism program at Ohio State University. Email him at mmasterson@arkansasonline.com.
Sponsor Content