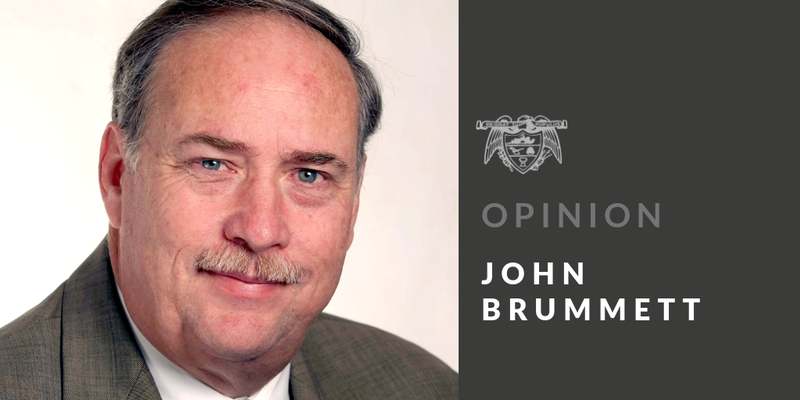 Lt. Gov. Tim Griffin is widely believed by insiders and poll-takers to be running third in the big Republican gubernatorial primary for 2022.
Attorney General Leslie Rutledge is thought to have jumped ahead of him by using public money to buy saturation advertising for herself on local television.
Sarah Huckabee Sanders is thought to be way ahead of both of them though she is not yet officially running. It'll be a few weeks, sources say.
Her seeming dominance stems from the fact that she once was the lead apologist for the current presidential atrocity, who is supported by eight of 10 white rural people in our white rural state.
There was a time in Arkansas when using public money for personal gain and apologizing for a fascist would not propel one in Arkansas public opinion surveys. It was in the Sane Era that generally ended about 2010 when an African American president tried to fix health care.
So, Griffin set out the other day to grab a bit of the local news cycle. He got himself on a local news talk show on Sunday to announce that he really wishes we could get rid of the state income tax someday somehow.
I join him in that. I can wish with the best of them.
Every quarter after I write a check to the state on top of a bigger one I write for the IRS, I wish really hard that I hadn't had to do that. I wish that all the way to the mailbox, and then I wish it some more until I start to get over it, which means it's about time to pay again.
Griffin and the local news station had touted the show and interview as if Griffin actually had a proposal--as if he was planning to buy some primary voters out of the state treasury, sort of the way Rutledge did with advertising.
But it turned out his idea was to get undiscerning Newsmax watchers who think Fox is liberal and would rather not pay any income taxes to get some vague notion that Griffin as governor would cast out income taxes.
All Griffin really did was keep saying "north star," meaning that having no state income taxes was a bright thing in the distant night sky, and he'd like all of us to get behind him as he gazes.
The goal will take time, he acknowledged. He said particulars will depend on, you know, math and such.
They're saying that Griffin, as lieutenant governor with no responsibility in that office other than pretending to preside over the state Senate, is planning his own legislative package for the covid-spread session in January.
Perhaps his income-tax legislation will be in the form of a "sense of the Senate resolution," rather than something toothy and mathematic. Maybe it'll be a bill setting aside a day of statewide wishing. We could use it to wish for anything, including a better quality of Arkansas politician.
Now, about the state personal income tax specifically, meaning a subject that Griffin never ventured near: While it's true Asa Hutchinson has been drawing down the income-tax rates to remind people he is a Republican, the income tax as applied to persons and corporations remains the provider of more than a third of the state's general revenue budget.
The state general revenue budget goes to public schools, human services, higher education, prisons, health and public safety.
It's easier to gaze on the north star than yank more than a third of the money going to schools or human needs or the State Police.
Though few will believe it, the fact must be stated: The personal income tax is the fairest and most efficient tax known to man. You only pay from what you earn, and you pay a higher rate only as you earn more. As we draw down the income tax, we are transferring our tax burden to the sales tax, which is unfair and inefficient, taxing poor people at the same rate on life's essential purposes.
Right-wing government haters, but I repeat myself, think the sales tax is fairer because they don't really see it unless they study all their receipts, and, even so, they're paying it incrementally to a great American patriot like Walmart or Chick-fil-A.
Just know this: If Arkansas does away with the income tax, then state government is going to provide fewer services, or you're going to pay as much or more in sales taxes as you save in income taxes.
We await to behold the wish that Rutledge and Sanders come back with. One of them, at least, is apt to declare that her north star is a completely tax-free state. Then the other is apt to wish for money trees and offer to bring in her pal Donald Trump to plant the first one.
--–––––v–––––--
John Brummett, whose column appears regularly in the Arkansas Democrat-Gazette, is a member of the Arkansas Writers' Hall of Fame. Email him at jbrummett@arkansasonline.com. Read his @johnbrummett Twitter feed.
Sponsor Content