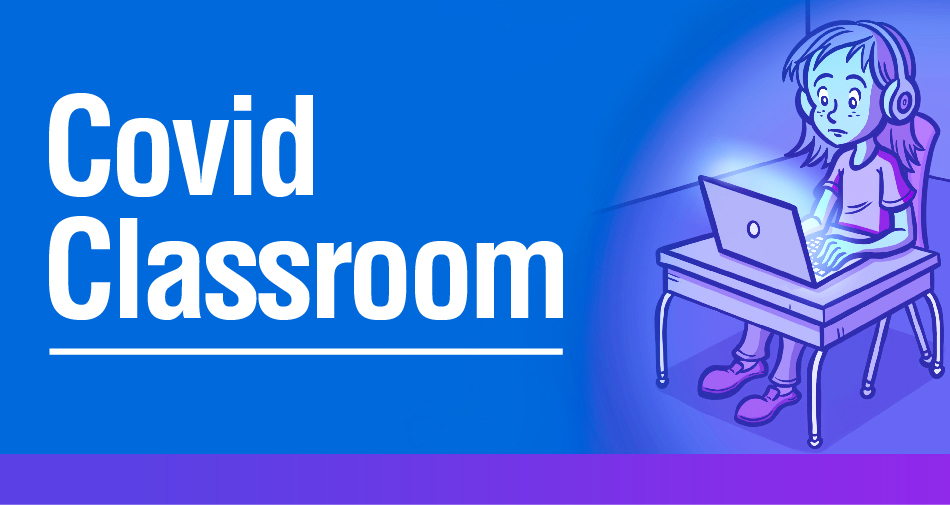 Introducing Covid Classroom
A new series about the pandemic and Arkansas schools
"Covid Classroom" is an ongoing series produced by the Arkansas Democrat-Gazette and the Northwest Arkansas Democrat-Gazette newsrooms.

READ MORE | PODCAST

About 'Covid Classroom'
"Covid Classroom" is an ongoing series examining the effects of the coronavirus pandemic on kindergarten-through-12th-grade public education across Arkansas. The project is reported and presented by the news staffs of the Arkansas Democrat-Gazette and the Northwest Arkansas Democrat-Gazette, with the support of the Walton Family Foundation.

READ MORE
Schools confront a whole new world
Obstacles abound in education world turned on its head
America's education system has never had to deal with anything like the covid-19 pandemic. Its impact is unprecedented.

READ MORE | VIDEO

Districts prepare knowing virus is lurking
Covid-19 will accompany students, teachers and staffers as they return to Arkansas' public schools next week, health and district officials say.

READ MORE | VIDEO

Dilemma, doubts
Parents agonize over difficult choices — their family's health or kids' education
Nupur Bhattacharyya doesn't understand why schools are open in the middle of a pandemic, but she knows she can't ensure that both of her young boys can keep up with virtual learning while she works.

READ MORE | VIDEO

Stakes high on breaking school rules this year
Take out your books. Line up for lunch. Put on your masks. Failure to follow instructions this school year could pose serious health risks.

READ MORE
Making connection
Internet access a state education test
Online education needs three primary pieces of technology to work: the device at home, its connection to the internet and the computer program that delivers lessons and homework assignments from student to teacher and vice versa.

READ MORE | VIDEO | PODCAST

Virtual learning nothing by the book
Since 2013, student enrollment in the Marvell-Elaine School District has dropped nearly 20%. For a district with only 320 students, that means the loss of more than half a million dollars in funding from state, local and federal sources.

READ MORE
Small districts looking at virtual charters as lifeline
Jackson County School District administrators and teachers gathered Aug. 20 in the auditorium of the rural school for a training session on online learning, their second of the month.

READ MORE
Hunger amid the three R'S
Pandemic has fewer kids getting meals at schools
In a state where many children didn't get enough to eat before the pandemic, changes to kindergarten-through-12th-grade education threaten to widen the hunger divide.

READ MORE
Pandemic child-abuse cases said to be more severe
As the economic fallout from the pandemic continues, some advocates for at-risk children say they've noticed ominous changes in recent child-abuse cases in Arkansas.

READ MORE